Can uPVC Windows Be Recycled?
Coral Windows has a long history of being a trusted source for home improvements in Yorkshire. We've earned top ratings from Trustmark, Which? Trusted Trader, Feefo and Checkatrade and our double glazing installations are guaranteed to last. Our team of experienced professionals is dedicated to finding and providing the perfect improvements for your home – no matter your style, budget or needs. With a choice of stunning new windows or a beautiful conservatory, Coral Windows has you covered.
As the world moves towards a more sustainable future, eco-friendly home improvements have become increasingly important in 2023. These improvements can include the installation of fresh sets of windows with improved insulation- which Coral are proud to provide. Not only do these home improvements help to reduce energy bills and maintain a comfortable temperature inside the home, but they also reduce a home's environmental footprint. uPVC windows can also help to increase a home's value! As the green movement continues to grow, eco-friendly home improvements are only going to become more important in the future. This brings us onto the focus of this article – can uPVC windows be recycled?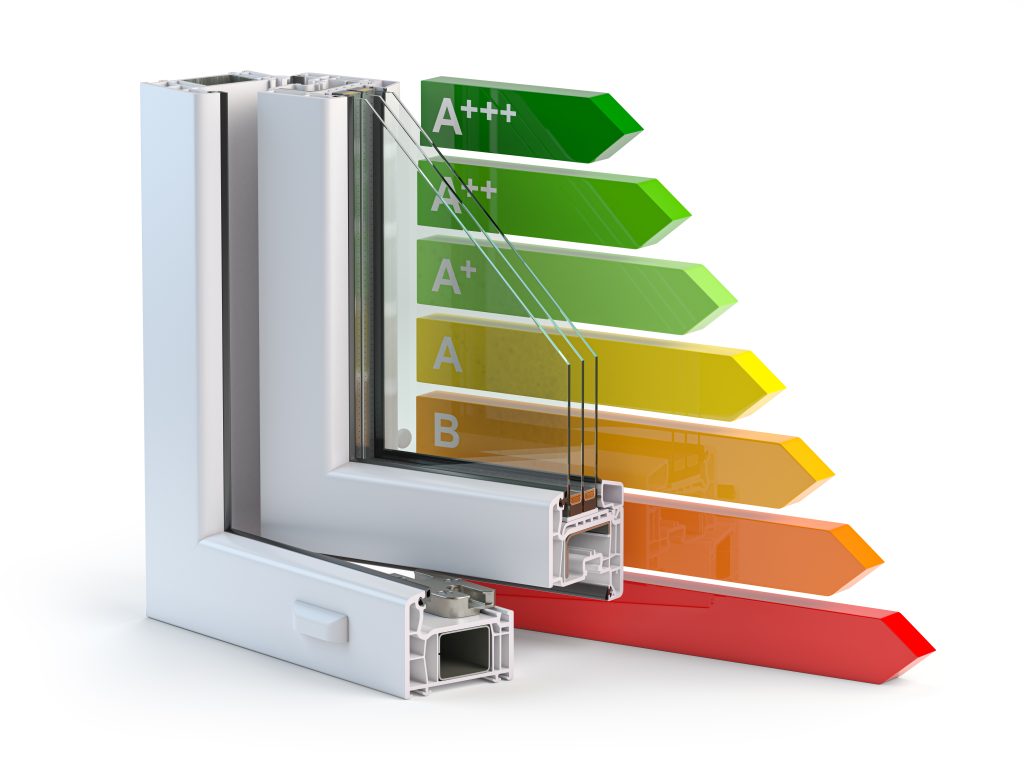 Can uPVC Windows Be Recycled?
Yes, uPVC windows can be recycled. Generally, uPVC windows can be broken down to create secondary products, such as drainpipes, gutters, or window slats. This makes them a useful investment if you care about the environment, as they can easily create other useful products for homeowners to enjoy for years to come. 
While uPVC windows are not suitable for many forms of recycling, they can still be economically spun into useful raw materials. In some instances, the entire window profile can be recycled into new window frames, while in other cases, the components can be made into new windows. Recycling uPVC windows gives them a second life, reducing the need for landfill.
Whether your windows can be recycled depends on a number of factors, from the materials they're made from, all the way down to the age of your windows. If you're unsure about whether your older uPVC windows can be recycled, it's best to ask a professional. Materials can degrade over time, making them difficult to reuse- but, they may still be able to be given a second life in other areas of the home improvement industry. 
When it comes to newer uPVC window installation, it's only natural to wonder about the environmental impact your windows will have. If you have questions about the materials of your windows or whether they can be recycled, ask the installation company for more details. They'll be happy to provide you with the specifications you're looking for. 
It's also worth mentioning that eco-friendliness goes beyond whether your windows can be recycled! Energy efficient windows, kept up to date with the required repairs or replacements, can be a perfect way to save energy around the home. If you're looking to lower your heating bills and use less energy to heat your home, investing in thermally efficient uPVC windows can be a perfect choice. These windows work to save energy well into the future, having a serious effect on the environmental impact of your home.
Why Choose uPVC Windows?
Homeowners should consider choosing uPVC windows for several compelling reasons. First and foremost, uPVC windows are renowned for their exceptional durability and longevity. They are resistant to rot, corrosion, and fading, making them an ideal choice for various climates and weather conditions. If you're looking for a style of window that's truly built to last, uPVC is your best bet. 
uPVC windows also offer excellent thermal insulation, helping to reduce energy consumption and maintain a comfortable indoor temperature year-round. They effectively minimise heat transfer, preventing drafts and reducing the need for excessive heating or cooling inside the home. As we mentioned, this can be a perfect way to save energy- making your new windows surprisingly eco-friendly. 
uPVC windows are also highly secure, featuring robust multi-point locking systems that enhance the safety of any home. If you're looking for a style of window that is secure all around the edge of the frame, uPVC windows could not be better. These smart windows reduce potential leverage points, making it a nightmare for potential intruders to open. 
uPVC windows are available in a wide range of styles, designs, and colours, allowing homeowners to find the perfect match for their home's aesthetics. With all of these benefits, it's clear why uPVC windows are a smart and practical choice for homeowners seeking long-lasting, energy-efficient, secure, and visually appealing windows.
Get Started With Coral Today. 
Looking for eco-friendly uPVC windows? We've got you covered with our bespoke range here at Coral. We provide our customers with energy-saving uPVC windows that can be recycled at the end of their lifespan, going on to create something new. If you're in or around the Yorkshire area and looking for a new set of windows that perfectly compliments your property, contact Coral today. 
Give us a call on 0800 0581777, or visit us in person at one of our showrooms. We look forward to hearing from you!
Categories: Advice