Get cosy with curtains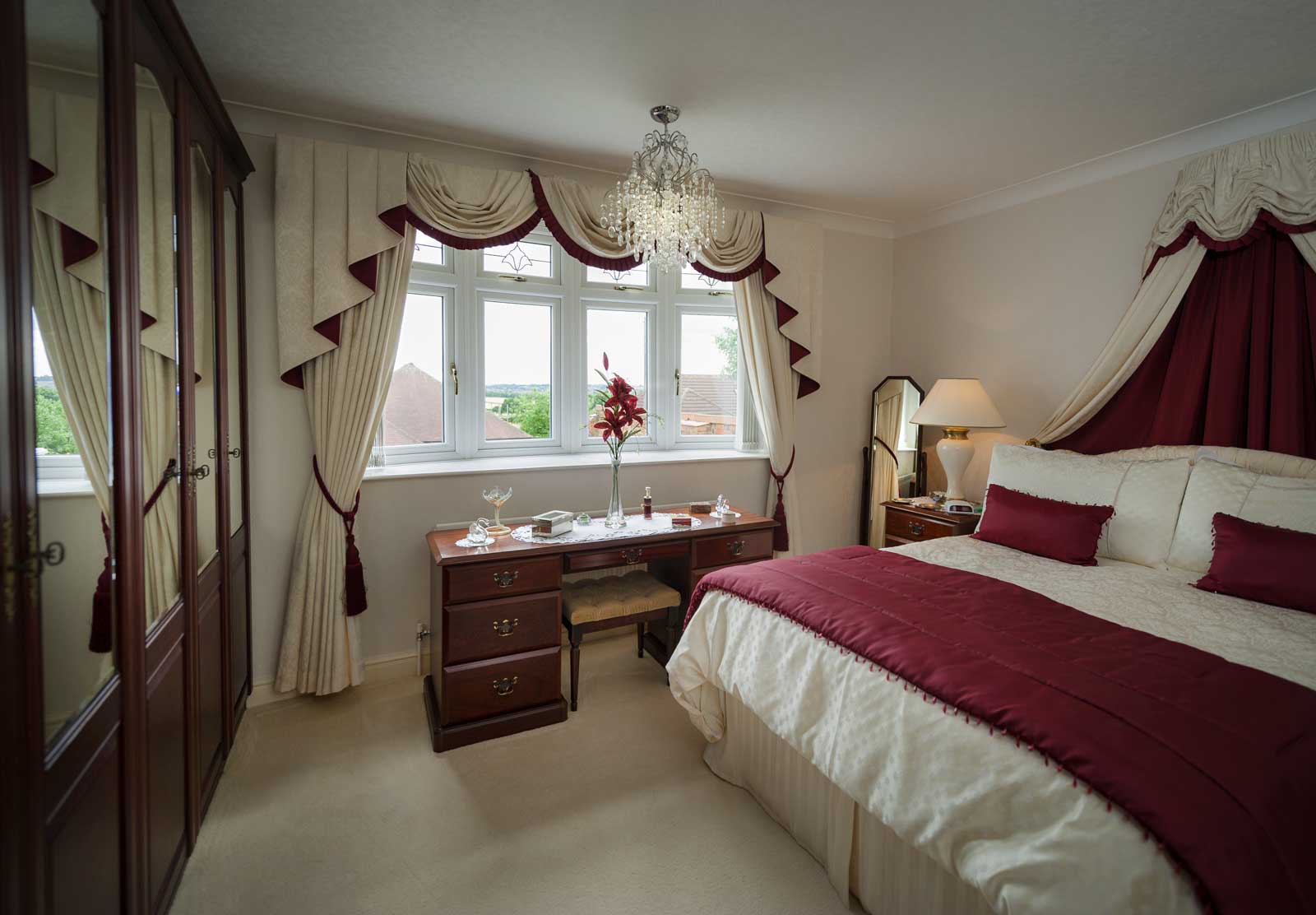 summer days soon start to disappear, the temperature drops and the daylight becomes less, hinting that the season is changing. Now is the perfect time to make changes and prepare your living spaces for the cooler months and making changes to your window dressings is a great starting point.
Making the most of natural daylight in a living space is vital as not only does natural light help a space to appear larger it also has a positive impact on wellbeing. When choosing or making changes to window dressings take into consideration how much light enters the space, use blinds to alter light levels or frosted window films to allow light to enter but create privacy.
Choosing to layer blinds and curtains is a great way of not only controlling light levels but also creating layers that will help to trap heat in your home creating a much warmer environment. Selecting curtains that have thermal linings or that are made of heavier materials will enhance this even further. A great way to ensure your room stays super cosy is to ensure that your curtains sit just behind your radiator level so they can be tucked behind when the radiator is on, or if your curtains don't block a radiator allow them to fall to the ground so that draughts from windows are fully blocked, this is especially useful when dressing a tall window.
Another great benefit of adding lined curtains to a window is it also helps to reduce outside noise pollution. Settling down for a cosy night in watching a movie will definitely be a lot more relaxing if you can't hear everything outside and the draughts are not blowing through the room.
Probably the best bit about choosing to dress a window with curtains is the freedom you have to enhance the atmosphere and styling of your home, creating a look that is both practical and totally personal to you. The high street has so much choice when it comes to selecting curtains and whether you choose made to measure or purchase curtains ready to hang there is a wide range of styles and prices to match.
Before you purchase consider the prints, styles, textures and materials and then consider how long you will dress your windows with them if you plan to change them as the seasons change buying an expensive pair might not be as cost-effective. When purchasing made to measure spend plenty of time considering the aesthetics of your living space as a tailor-made service can't easily be returned.
Whatever design you select choosing to add curtains to a window will definitely enhance not only the aesthetic of the room overall but also create a personal space that is warmer, quieter and most certainly a little cosier. Perfect for when you return home from a busy day and the nights have drawn in.
Categories: Advice, Decorating Tips