Can a New Set of Windows Improve Your Home's Property Value?
Coral is the choice for reliable home improvement projects in Yorkshire and the surrounding areas. With over three decades in the business, we have come to be known as the top rated service provider by Which? Trusted Trader for our windows, doors, conservatories, and extensions.
At Coral, we strive to empower our homeowners to make informed decisions about their home improvement projects. To address one of the most frequent questions we receive, "Can new windows increase my home's value?", we provide information on the different types of windows available, their durability and energy-efficiency, and pros and cons of each type. This allows our homeowners to select the perfect window for their property, to help optimise the return on their investment. 
We understand that the value of your property is important to you. In the current housing market, forward thinking is vital, and having thoughts about the potential value of your property is natural. Let's go over how you can potentially improve this value with a fresh set of windows!
Why Should I Consider a Fresh Set of Windows?
Windows are one of the most important aspects of a home. Just think- when you approach a property, what do you tend to notice first?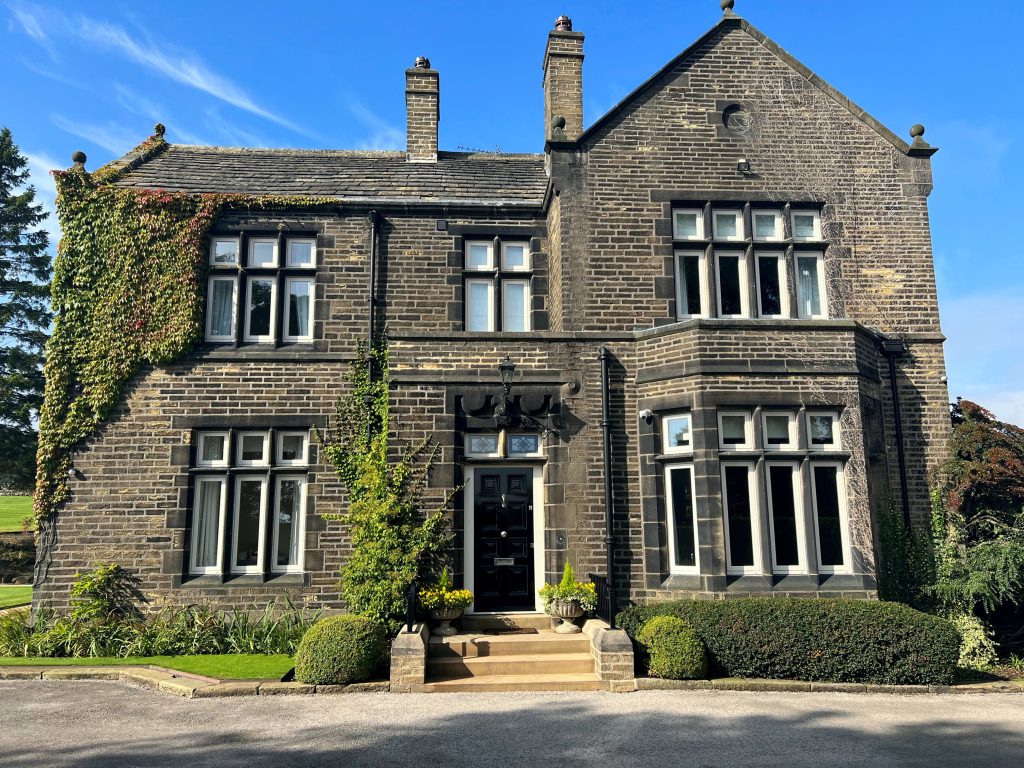 The style, efficiency and performance of your windows are very important- not just for the value of your property, but also for your comfort as a homeowner! Not only do high quality windows create sufficient airflow and keep the temperature of your home regulated, but they also provide natural light and add to the aesthetics of your property. 
As homes age, windows tend to degrade more quickly than other parts of the house- meaning they can become inefficient and unsightly quickly! These factors can definitely affect the value of your home. However, it's not all about valuation-  homeowners should consider replacing older windows for a variety of other reasons, too.
Improved Efficiency 
Replacing older windows with newer models can significantly improve energy efficiency in the home. The latest window technology can help to reduce heat loss, preventing warmth from exiting your property in a variety of ways. Modern windows often include options of double or triple glazing, draught proof framing technology, and weatherproof seals- all which help keep your home protected. This can save energy costs in both cooling and heating, and keep your home comfortable all year-round. 
Updated Aesthetics
Installing new windows also adds instant curb appeal to any home- whether it's a newer property, or has been around for generations! From traditional casement windows to grandiose bay windows, there is an assortment of designs available on the current market that are sure to add style and character to any home. In the current year, there are more window design options available than ever- meaning it's the perfect time to install a fresh set that is sure to "wow" potential buyers.
Natural Light
Replacing old and outdated windows with new models will help to bring more natural light into your home. Not only can natural light help brighten up a room and make it feel more spacious, but it also helps to improve mental wellbeing. Increasing the level of light in your home with fresh glass can help create a spacious, airy feel inside your home that's sure to help you feel peaceful- as well as improving the aesthetics of any room they brighten up!
Can a New Set of Windows Improve Your Home's Property Value?
Whether you're looking to upgrade the style or the energy efficiency of your home, replacing your windows can be an excellent investment. Not only can installing a new set of windows improve your home's overall curb appeal, but it can also give a huge boost to your property's value. 
One of the biggest advantages to updating your home with a new set of windows is that they improve the energy efficiency of your home. This is because new windows are designed to provide better insulation than their ageing counterparts. This ultimately reduces outside noise, improves overall comfort, and lowers utility costs – great news for both you and potential buyers! 
The aesthetic benefits from updating your windows can also go a long way when it comes to improving your property's value. By installing high quality replacement frames, you can help make the exterior of your home much more attractive- while giving it an updated feel at the same time!
Looking For Window Installation Services Around Yorkshire?
From Yorkshire or its surrounding areas? Coral can provide you with the perfect options for new or replacement windows for your property. Our selection of double glazed windows encompasses a variety of styles that work well with both traditional and modern properties, sure to increase the value of your home with added style and efficiency. Get in touch with us today – simply fill out our online contact form or call 0800 058 1777. We look forward to hearing from you!
Categories: Advice