How To Keep Your Home Safe In Summer
How To Keep Your Home Safe In Summer – Coral Windows & Conservatories
It's frightening that there are around 7.3 million burglaries in the UK every year. Though it's one of the easiest crimes to prevent, breaking and entering is the most common. Many homeowners don't notice how the smallest features can make their property truly desirable to burglars. They also don't realise how simple the measures are that they can take to deter them!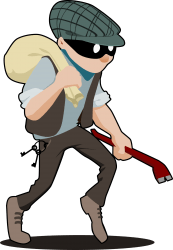 The first thing a burglar considers is if there's anyone at home. Many of us are out of the house from early morning until the evening time, and also spend a lot of time away at weekends on over holidays, especially in the summer time. This allows ample time for intruders to get inside. Of course, this doesn't mean that we should be afraid to leave our homes. Instead, there are several practical measures you can take to make your home as safe as possible this summer. Read on to find out more:
Keep Up Appearances
Burglars are tempted by homes that showcase their valuables, as well as those that look easy to get into. Homes that appear shabby and unkempt are often targets, as burglars expect the owners to be less vigilant with security. Owners that are lazy with shutting gates and garage doors may also be targeted – after all, if someone can't be bothered to close a door, they're very unlikely to lock another!
DO make your home look well cared for

DO install a new fence or freshen up an old one

REMOVE all expensive and desirable items from view, thus removing temptation from onlookers

CLOSE and lock gates, garages and sheds
Windows & Doors Matter
The quality of your windows, doors and other glazed areas of your home can have a huge impact on its safety and security. Up to date installations aren't only recommended for their aesthetics and energy efficiency, but also for strength and durability that can't be matched by their weak, timeworn counterparts.
DO choose windows and doors with excellent security features, such as our

uPVC styles

DO choose solid doors with quality deadbolts

DO choose double or triple glazing

TREAT doors between garages/outbuildings and the house as major outside doors, and use the same type of locks you would typically use on front and back doors
NEVER leave house keys and car keys within reach of windows and doors
Be Social Media Savvy
Most people are active on Facebook, Twitter and other social channels, but not all of them are aware of the safety risks associated with social media use. It's far too easy for strangers to see what you're up to and where you live, even if you've activated strong privacy settings. All it takes is for one friend to leave their own social page logged in on a public computer, and your personal information will be there for everyone to see.
NEVER post your home address on social media pages
DON'T show off about new equipment, like laptops, iPads or smartphones – this is an advert for all of your home's valuables
DON'T 'check in' publicly if you are abroad

DON'T announce the dates you are going abroad – eg. "I can't wait to go to Greece on Saturday for a week!"

REMOVE geotagging from your Instagram page, which will stop your photos from automatically displaying their location, and therefore telling people where your home is or that you're currently away
Play Safe With Pets
Sometimes pets can be more of an encouragement that deterrent, as these homeowners are less likely to use an alarm system. Cat owners may also be prone to leaving downstairs windows unlocked, making it even easier for burglars to get inside. If you want your furry friend to have access to the outdoors, choose a high quality cat flap and make sure it's installed properly into a strong, durable door. Cheap cat flaps and shoddy work will make your door weaker, and therefore easier to kick in.
DON'T leave pet toys and accessories lying around in view

ONLY leave windows and doors open if you're in the room

KEEP dogs downstairs on an evening – they'll be much quicker to alert you if there's an intruder

DON'T install cheap cat flaps into old or weak doors
The Great, Guarded Outdoors
Gardens and yards can provide easy access and a quick escape route to intruders, while large trees, sheds and garages can also offer hiding places. Many people forget about their gardens when it comes to home safety, but these spaces also require some consideration.
DON'T leave ladders or tools lying around

DO secure garden sheds with sturdy padlocks

INSTALL motion sensing lights above your doors and windows

Cut back trees and branches that hang near roofs
Making your home safe and secure is easier than you might think. By following these simple steps, you can safeguard your home against intruders and give yourself peace of mind, so you can relax and enjoy your summer, wherever in the world you may be! You can find out more about our high quality, secure windows and doors by exploring our range.
Categories: Advice, Uncategorized