Is it worth replacing 20 year old double glazing?
If you are a homeowner, you might be thinking about replacing your existing double glazed windows, doors or conservatory. But is it really worth it? Yes! Double glazing installations have an average lifespan of 15-20 years. Given this suggested longevity, older double glazing will likely be outdated and not provide the same level of energy efficiency and soundproofing as newer glazing. 
Double glazing is a popular feature of many modern homes. It is a cost effective way to improve the insulation of your home and increase its energy efficiency. It uses two panes of glass separated by a sealed air gap, which works as a good thermal barrier to keep heat inside during winter and ensure a comfortable interior temperature. Double glazing also helps to block out noise, making it a great choice for people who live near busy roads or in noisy environments. Additionally, this type of glazing is often a requirement for some building regulations, making it an important consideration when planning your next home renovation.
How do I know to replace my double glazing?
If your property features older double glazing, you may benefit from replacing it. However, it might be difficult to tell how old your double glazing installations are. To assess the quality of your double glazing, there are a few key areas of difficulty that it can help to be on the lookout for. 
There are some definite tell tale signs to look for in your property that your double glazing could benefit from replacement. These include:
Leaks, leading to water ingress.
Cracking of the frames

, which leave your home more vulnerable to mould. 

Draughts, a sure sign of decreased thermal efficiency.
Issues with opening and closing

your double glazing- pointing to reduced weatherproofing capabilities.

Condensation between the panes

of your window are also indications that your double glazing could benefit from replacement.

Broken seals. If you open the windows, you may also be able to feel if the seals

around the double glazing are broken. All of these are signs that your double glazing could benefit from replacement.
What are the benefits of updating my double glazing?
There are many reasons to consider updating your existing double glazing. Replacement double glazing is a great way to improve the energy efficiency, comfort, and overall appeal of a home or business whose existing installations have deteriorated over time. Updating your double glazing not only provides better insulation for the home but also allows for more control over interior lighting levels, better sound insulation, and durable and reliable protection from the elements.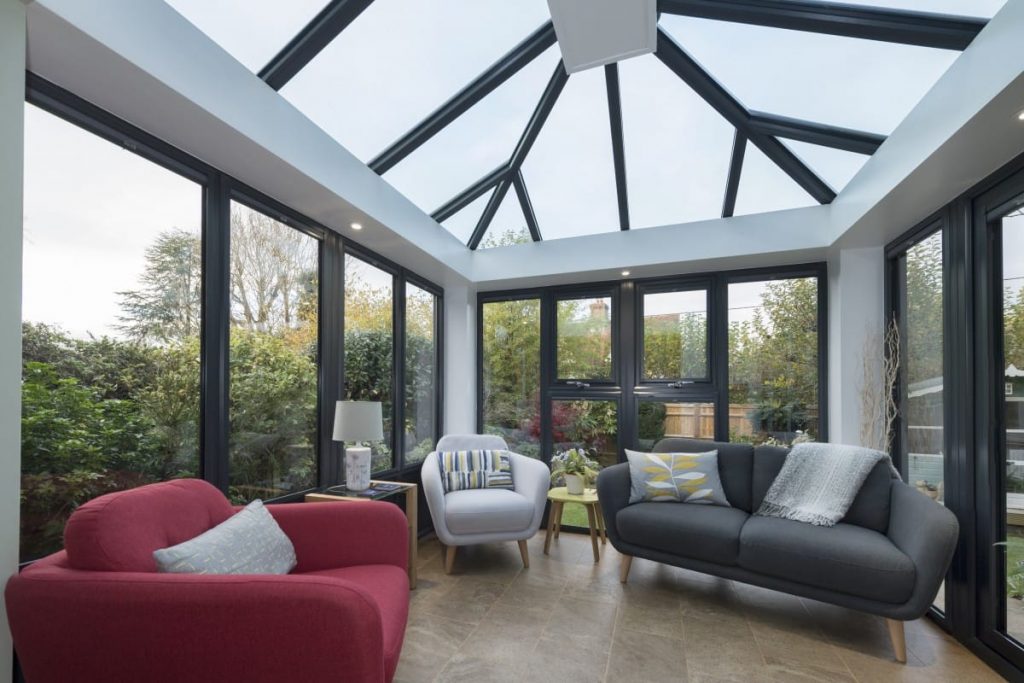 Benefits of Updating Your Double Glazing
Security. Updating your double glazing can also provide added security. Deteriorated double glazing installations may have cracked or weakened panels that may make accessing your home easier for intruders. Updated double glazing panes with the latest UPVC frames and hardware can be much harder to break. Another possible advantage over older double glazing is that more secure locking systems are now easily available, helping to further secure your home.
Heating costs. Refreshing your double glazing can reduce heat loss and can help to keep heating bills down in the winter months. If your double glazing installation has deteriorated over time, you may not be seeing the full monetary benefits that double glazing could offer you. While updating your glazing can be considered an investment, it will likely save you money for years to come, with improved energy efficiency and comfortable interior temperatures. 
Sound insulation. The quality of the soundproofing properties of your double glazing can deteriorate over time, which may lead to stressful sounds making their way into your home. Replacing your double glazing, or upgrading to triple glazing, may help to reduce stress on busier streets. 
Overall, replacement double glazing is a great choice for those looking to upgrade their windows and doors and enjoy the benefits of improved energy efficiency and comfort.
Why else might I replace my double glazing?
Updating your double glazing might not only be a functional choice. Modern double glazing installations come in a variety of designs and colours, which can help to refresh the look of your home. Whether you're looking for a more modern window or something more traditional, updating your double glazing can add to the aesthetics of your home while maintaining all the benefits of updated double glazing. 
The look of your doors, windows and conservatories can truly craft the style of your home. Double glazed flush casement windows, or French doors for example, help to create a modern and seamless look, whereas uPVC woodgrain foil windows and doors can help to maintain the classic aesthetics of timber, with all of the modern benefits of refreshed double glazing. With increasing options for design, colour choices and hardware, refreshing your double glazing can also allow you to add a touch of creativity to your property or business.
Contact Coral Windows & Conservatories today to get competitive prices for upgrading your Yorkshire home today. You can utilise our online quoting engine or call our friendly staff members at 0800 058 1777 to discuss any question you may have. We look forward to helping you with replacing your older double glazing.
Categories: Advice