The Best Way To Clean Windows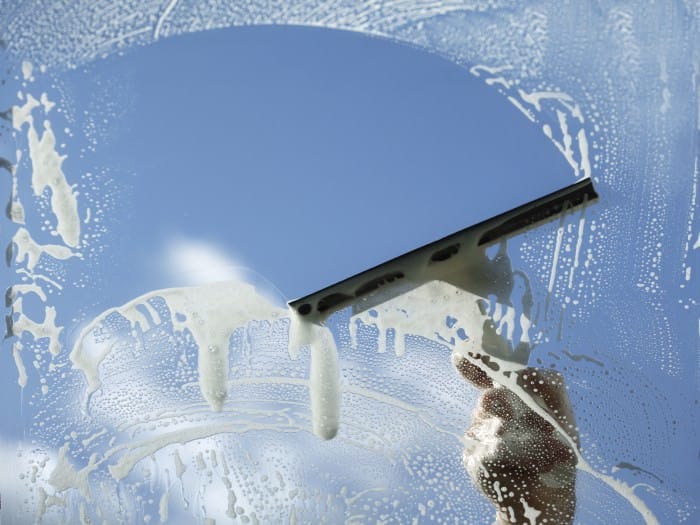 Spring cleaning season is fast approaching, and along with the inside of your home, chances are that your windows are in need of a little TLC, too. They say that your windows should be washed at least twice a year, but for many the occasional task isn't as simple as it sounds!
Fortunate folk have a regular window cleaner that'll do the job for a very reasonable price, but high demand and the rise in popularity of glass installations in the home make it tricky to find a window cleaner with the time and price tag to suit. What's more, the great British weather has a real knack for spoiling sparkling windows soon after the task is complete, leaving you frustrated by unrelenting grime and an empty wallet!
Here at Coral, we want your windows to look brand, spanking new long after we've completed your installation. That's why we're providing you with plenty of tips and tricks to help your windows shine. If you need to undertake the chore yourself, fear stubborn streaks no longer – put down the spray cleaner, forget about the wads of newspaper and kitchen towels, and read on…
Step 1: Invest in the right tools
Having the right equipment will make a huge difference to the ease of cleaning and final result. Grab yourself a large bucket and a squeegee, along with a mop (also known as a 'washer'). Quality detergent is also a must: one that'll sud up nicely, lubricating your squeegee and making it easier to handle. You'll need a micro-fibre cloth too, but an old towel will do just as good a job…
Step 2: Get the temperature just right
Many make the mistake of starting the job with a bucket of hot water. This will evaporate far too quickly, meaning you'll have to refill throughout. Instead, fill your bucket with cool water, and add a couple of squirts of detergent. You can also add a little directly to your mop, ensuring it suds up nicely.
Step 3: Scrub and squeegee
Set to work on scrubbing the windows, using elbow grease as needed! When it comes to scraping especially stubborn marks, be careful not to scratch the glass. Once all dirt is lifted, use your squeegee at a 45 degree angle and snake from the top of the window downwards – you'll soon realise the amount of pressure required. Use your dry micro-fibre cloth or towel to get rid of any remaining water or grubby bits.
Step 4: The finishing touches
While the outside of your windows will be sparkling clean, any internal dust or smudges will ruin the final effect. Get yourself back indoors and clean the other sides; in most instances, a simple glass spray and cloth will do the trick. Finish things off by giving your blinds or curtains a wipe, not to be forgetting about the windowsill, too.
Of course, you should only attempt high windows if you're confident on a ladder and have a second pair of hands for support. Otherwise, stick to ground level and leave the first floor to a professional!
Here at Coral Windows & Conservatories we pride ourselves on impeccable customer service standards and after care, which is why we want to ensure you can make the most out of your windows and other glass installations. For any other information, be sure to get in touch by giving the team a call, tweet us @CoralWindowsUK or drop by our Facebook page.
Categories: Advice