Top Home Improvement Trends 2023
Introduction 
At Coral Windows, we supply a fantastic range of home improvement products for homeowners in Yorkshire. We offer products with a difference; created using high-quality materials, ensuring a long-lasting finish. 
With the new year almost upon us, we have come up with a list that details the best home improvement options, giving you plenty of inspiration. Take a look at some of them below. 
Add Natural Light in Your Home 
Natural light is the ideal enhancement for your property. It saves money on energy bills while making your property brighter. One way to enhance natural light in your home is through our casement windows, which allow for an influx of natural light. The double glazing also lends itself to being more energy efficient, and our casement windows are also available with a triple glazing upgrade.
At Coral, we also offer a selection of French doors that when open or closed, bring the natural light inside.
As a result, this will make your home warmer and brighter, saving money on electricity bills. This, coupled with the exceptional thermal efficiency provided by our triple-glazed windows, will ensure your home is warm and comfortable this winter. 
Enhance Your Home With an Extension or Orangery
If you have a growing family, then choosing an extension or orangery will give you added space. The extensions are custom made bespoke to your needs, ensuring you can design it in any style or colour you like. 
Built with extra double glazing, you will get plenty of thermal efficiency in your home, making sure your home is warmer for longer. It is ideal if you want to stay warm in winter and cool in the summer, so the central heating doesn't do all the hard work.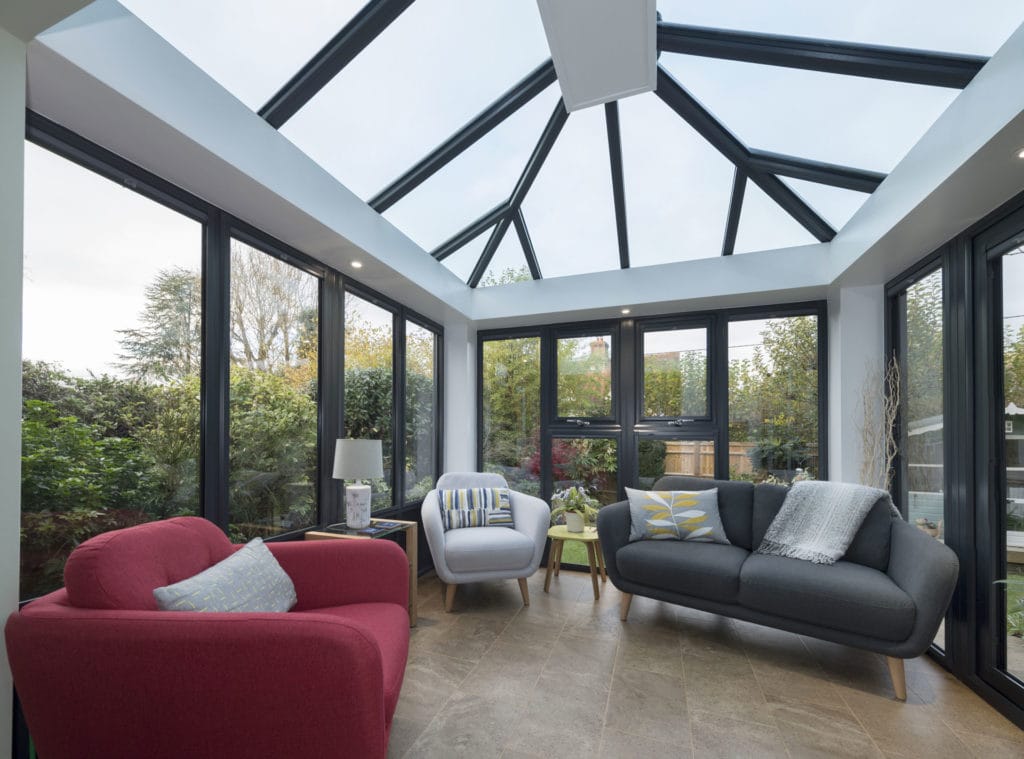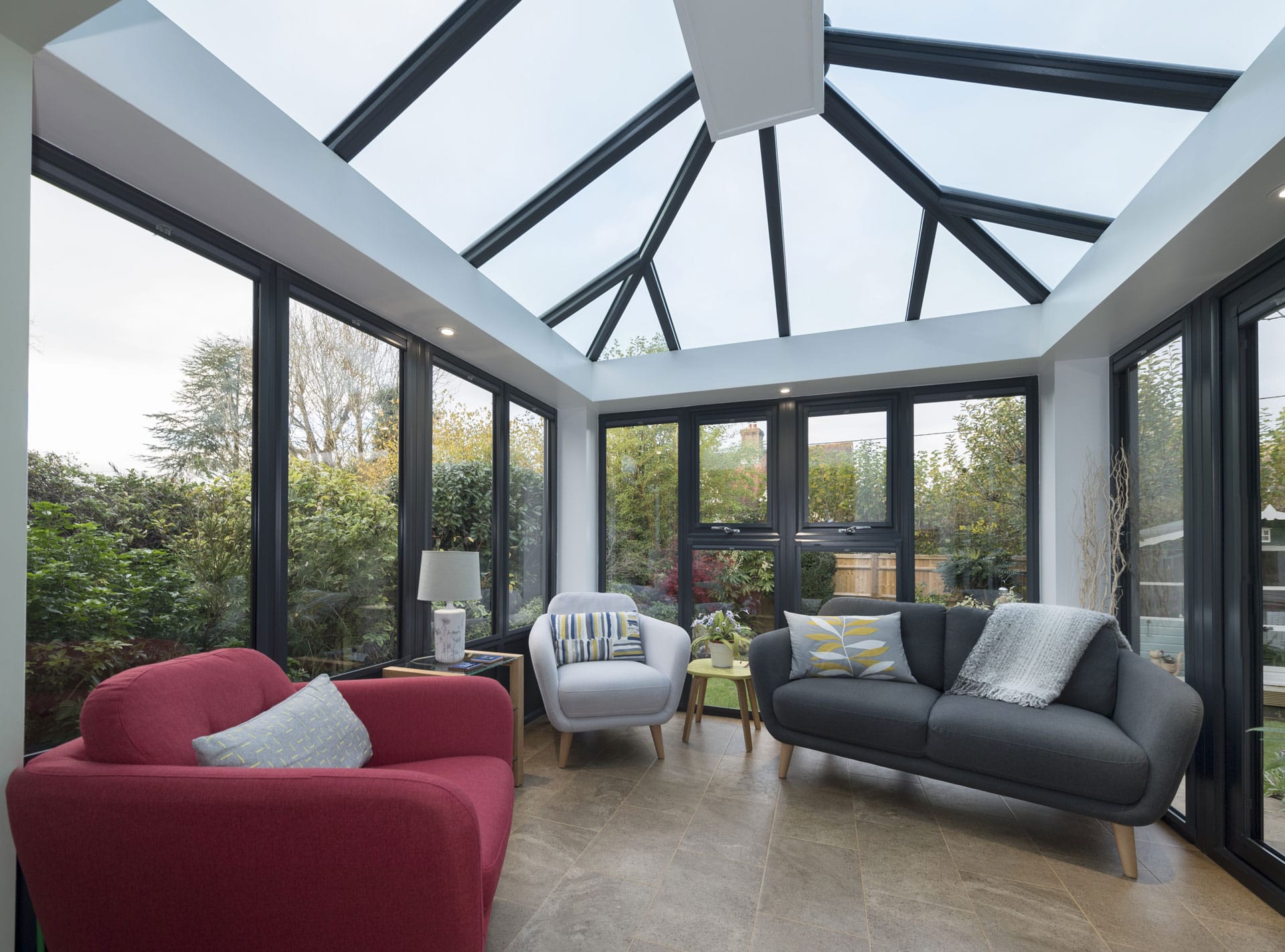 Convert Your Conservatory into a Home Office Space 
With working from home becoming a popular option, what better way to utilise your conservatory by turning it into a work-from-home space? At Coral, we offer Edwardian conservatories, Victorian conservatories, and our elegant Apex conservatories, creating a seamless extension space to your property. The additional double glazing will prolong the amount of natural light, creating a productive and focused workstation, and the warmth is also appreciated. 
Each conservatory can be customised to fit your individual style. Choose from an elegant conservatory roof with extra ventilation, or even a glass roof. The choice is entirely yours, while each roof offers safety and security. These are the perfect ingredients to create a beautiful office space that you can be proud of, encouraging an attractive focal point in your home. We also offer tints that can be added to your windows, to avoid struggling with screen glare.
Bring Your Space Closer to Nature 
Extensions and orangery's allow you to blend and continue the garden into your home, creating a beautiful space to enjoy all year round.. At Coral, all our conservatories deliver outstanding double glazing as standard, creating plenty of comfort in your home. 
One way of connecting your house and garden is to add a Lean to Conservatory to your home. A versatile build that is easy to install, with a soundproof glass roof, that will protect you from any outside noise. It's also ideal if you get distracted by loud neighbours or traffic. What's more, the double glazing offers clean views of your property, allowing you to bask in the sunlight while enjoying extra privacy. A Lean to Conservatory will ensure you can do more with less. 
Add the Right Lighting in Your Home 
With the winter months bringing earlier evenings, it is important to choose the right lighting for your property. This will determine how much brighter your home is in these darker evenings. By choosing unique lighting, it adds the wow factor, adding market value and impressing visitors who visit. 
A strategic placement of the lighting, such as in the corner of the room, will create an open atmosphere. Or, choose a dimming light that controls the brightness, allows for a variety of mood changing lighting options.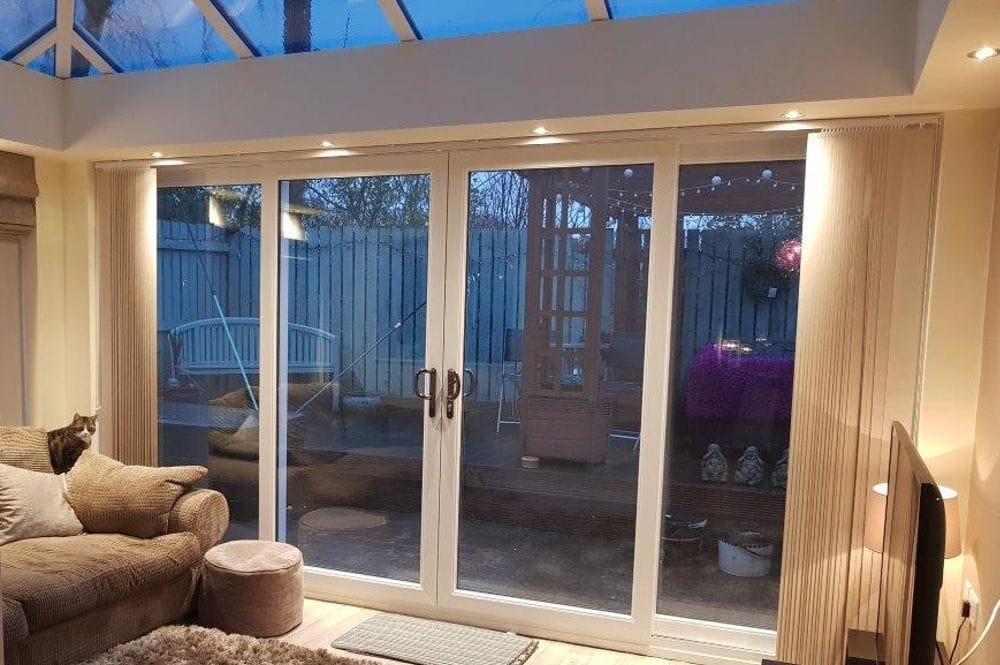 Give Your Walls a Paint Job 
You might want to give your walls a paint job which could add a new dimension to your home. Lighter walls create an open space, or including a feature wall may enhance a dull space.
 Conclusion 
We hope that this article has helped you get inspired with your new home improvement project. With many options such as freshening up your conservatory, or adding the right lighting, you will give your home a brand new makeover. 
If you have any questions, get in touch with us through our contact form to start a free quote, book an appointment, or request a free call back. We will be on hand to help you.
Categories: Decorating Tips|Home Improvement