What are Window Energy Ratings?
Window Energy Ratings allow people to compare the energy efficiency of different windows. They will help you make the right choice when it comes to installing windows in your home. A good window will help improve the thermal efficiency and security of a property.
When energy-efficient windows are correctly installed in a property, they can reduce heat loss and help a space better retain heat. Windows with superior thermal performance could also help save you money in the long term, as you will rely less on your central heating to keep the space warm.
If you don't pay attention to Window Energy Rating, you could end up installing a low quality window that makes your home cold and expensive to run.
To find out how energy efficient a window product is, look for the Window Energy Rating label.
Window Energy Rating Labels
You can see the Window Energy Rating with ease thanks to the bright labels. It's easy to see and compare the energy efficiency of your new window installation. The colourful Window Energy Rating labels gives homeowners and shoppers an easy way to see how different window products compare when it comes to their energy efficiency.
There are several energy ratings schemes available for windows, the most used being those operated by the British Fenestration Rating Council, the British Standards Institute and CERTASS. All these schemes work the same way, and you can put your trust in all of them to the same capacity.
Letter ratings are given to window products based on the energy performance of all the components, including the profile material, profile design, glass type and any other relevant parts.
This letter, which goes between A++ and E is calculated using a formula that considers the general thermal efficiency, air leakage and how much natural heat from the sun passes through the window. An A+ rated window is more energy-efficient than a C rated window alternative. The closer the letter to A, the better the installation will be for your property.
How To Read a Window Energy Rating label
The BFRC Energy Window label uses a distinctive traffic light A++ to E systems based on total energy efficiency, where an A++ rated window is the most energy efficient solution. A window's rating will be listed at the top of the label using a letter and the associated colour band.
Further down this label is the window product's energy Index, calculated by a formula which considers available solar heat gains and subtracts the thermal losses and leakages. The BFRC Energy Window label also features information and solar factors, effective air leakage and thermal transmittance.
At the bottom of the BFRC label is more details related to the window energy rating, including the date it was awarded and a link to the BFRC website where it can be verified. These labels will tell you everything you need to know about your windows and their energy rating.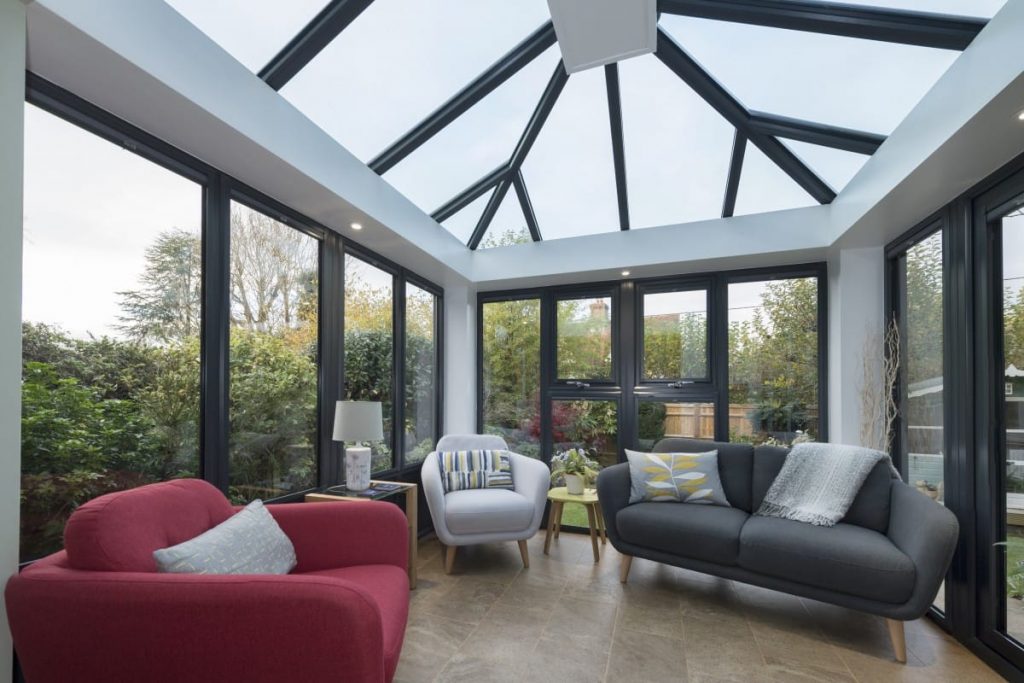 Benefits of Energy Efficient Windows
Window Energy can help you get an energy efficient window. There are many benefits of to choosing an efficient.
Reduce your energy consumption with our windows. They all feature insulating properties, which will keep your home comfortable no matter the weather outside. Lower energy consumptions mean your home is more cost efficient to run and is more sustainable.
Enjoy a comfortable home all year round with windows that can retain heat. This will also lower your annual energy bills as you rely less on central heating because your home is naturally comfortable.
Protect your home from UV rays with energy efficient profiles. Damaging UV rays can cause damage to cloth, furniture and wood plus cause damage to the eyes. Modern, energy efficient windows, have been crafted using a special coating to reduce UV glare.
Reduce condensation and stop mildew with contemporary window installations. When moisture vaporizes in the air, causing streaks and puddles of water which can be damaging to your home.
Energy efficient windows can significantly minimise the amount of condensation in your home.  The insulation that helps maintain the temperature of a room also keeps the surface temperature above the threshold, stopping moisture from the air from being collected.
Replacing your windows may also improve the market value of your home. If you are planning on selling your property in the near future, upgrading can be a fantastic investment.
Energy efficient double glazing can also make your home more private. They will block out loud noises like loud neighbours, busy roads, and the weather conditions.
New windows that are energy efficient are easy to maintain. This is because there is less condensation and less mildew.
Categories: Advice