What Type of Window is Most Energy Efficient?
When you need dependable home improvements in Yorkshire and the surrounding region, you can trust Coral! Our company has over 30 years' experience in providing windows, doors, conservatories, orangeries and extensions – all of which have earned us a #1 ranking on Which? Trusted Trader. 
At Coral, we recognize the value of helping our homeowners make informed decisions regarding their home improvement projects. That's why we'll take the time to answer one of their most common questions: What type of window is most energy efficient? We understand that windows are often one of the first thoughts homeowners have when considering how to upgrade their homes- and in the current climate of 2023, energy efficiency is more important than ever. Here, we'll explore which types of windows offer the highest quality and cost-effective efficiency. We'll outline the pros and cons of each window type, helping you to make the perfect choices for your property.
What Are Some Common Types of Windows?
Before we get started, it's important to outline the most common types of window you'll encounter on the market today. When comparing energy efficiency, it's important to first consider what type of windows you're looking for- as not every option will be suitable for every property. This is a good place to start if you're trying to investigate which home improvement option will suit your home the best.
Casement Windows
Casement windows, as well as flush casement windows, offer numerous advantages in terms of energy efficiency, making them a great choice for anyone looking to upgrade their windows. The first benefit of casement windows is that the airtight seal they provide increases protection from draughts. This means warm air will stay inside your home during the winter months, and cool air stays in during the summer months- making sure you aren't losing money through poor seals on your windows. With robust frames you can trust, casement windows ensure you'll be saving money on your energy bills- as it will cost less to maintain a comfortable temperature inside your home, whatever the season.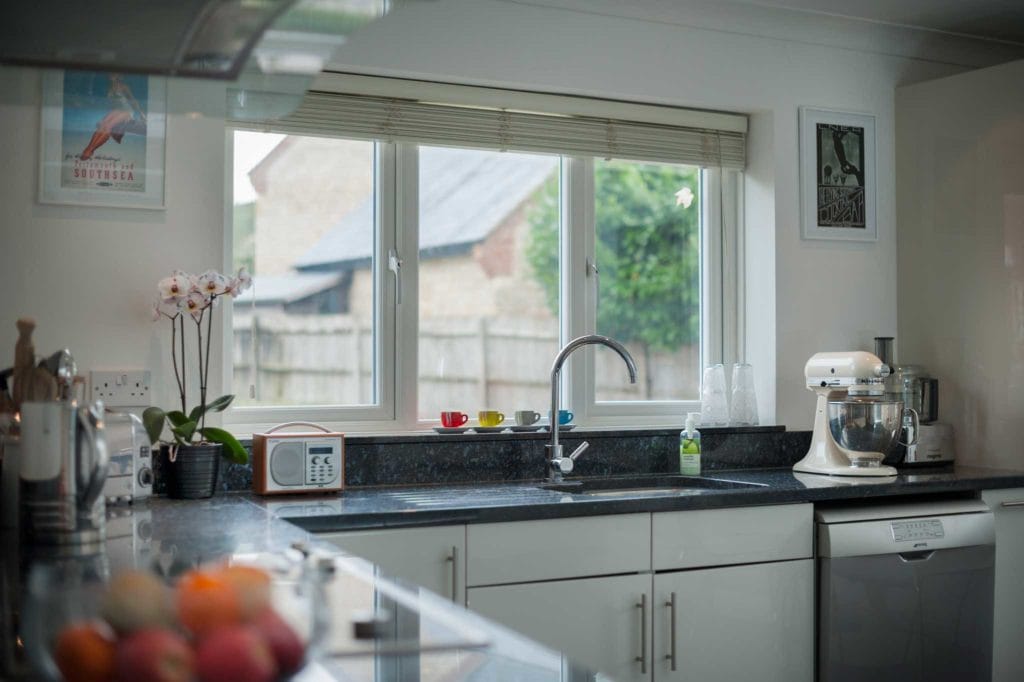 Another advantage of casement windows is that they tend to be more weather resistant as compared to other types of windows. The seal around the frame makes them better at resisting water damage and the effects of harsh weather. This means that your home won't suffer from the numerous types of deterioration that can happen due to moisture buildup. Casement windows also offer a variety of additional features, such as double or triple glazed glass panels and multi-point locking systems that improve thermal protection even further.
Bow and Bay Windows
If you're looking for an energy efficient window that doesn't sacrifice on style, bow and bay windows might be the perfect answer. Both types of windows can help reduce energy costs, by reducing the amount of air that needs to be heated or cooled in your home. They also provide beautiful views of the outdoors, offer an interesting architectural element and are a great way to let in natural light.
Bow windows are typically larger than standard windows, with a curved structure. The curvature allows them to capture more sunlight and diffuse it throughout your space, while also providing additional insulation. This can help keep the temperature even inside your home, potentially reducing energy costs associated with heating or cooling it down. Additionally, bow windows are able to maximise airflow through their curved design, which helps circulate air better throughout the space and reduces dependence on artificial air conditioning in the warmer months.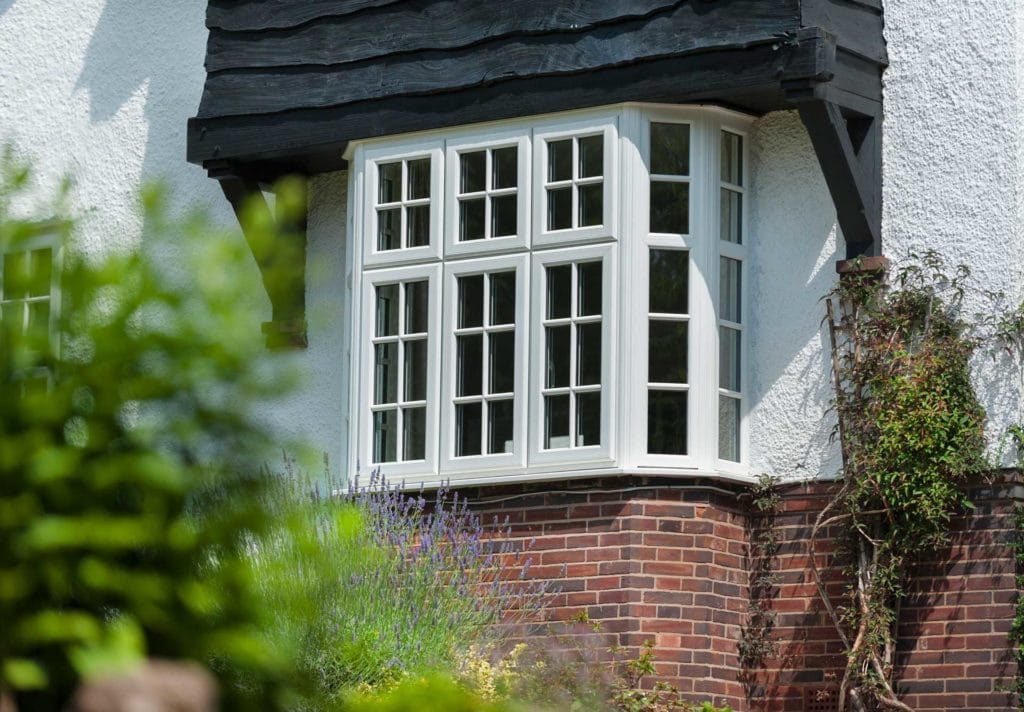 Bay windows are similar to bow windows but have an angular design. The angular design creates additional interior space that can be used for storage or seating areas. Like bow windows, these can also be used as an effective way to gain natural light and reduce energy bills associated with having an artificially lit room. Additionally, because of their unique angles, bay windows can often generate better air circulation which will also help reduce costs associated with air conditioning. 
Sliding Sash Windows
Sliding sash windows have been a popular choice for window frames in homes and buildings for centuries. And with good reason – they are not just aesthetically pleasing but also energy efficient. Here's why. 
The advantage of sash windows compared to other types of windows lies in their ability to create air pockets. Unlike casement and awning windows, which open to the outside and can let in cold air, sliding sash windows open up to form a pocket of air between the two panes that act as insulation. The extra layer of warm air helps keep the home comfortable in colder weather without raising your energy bills.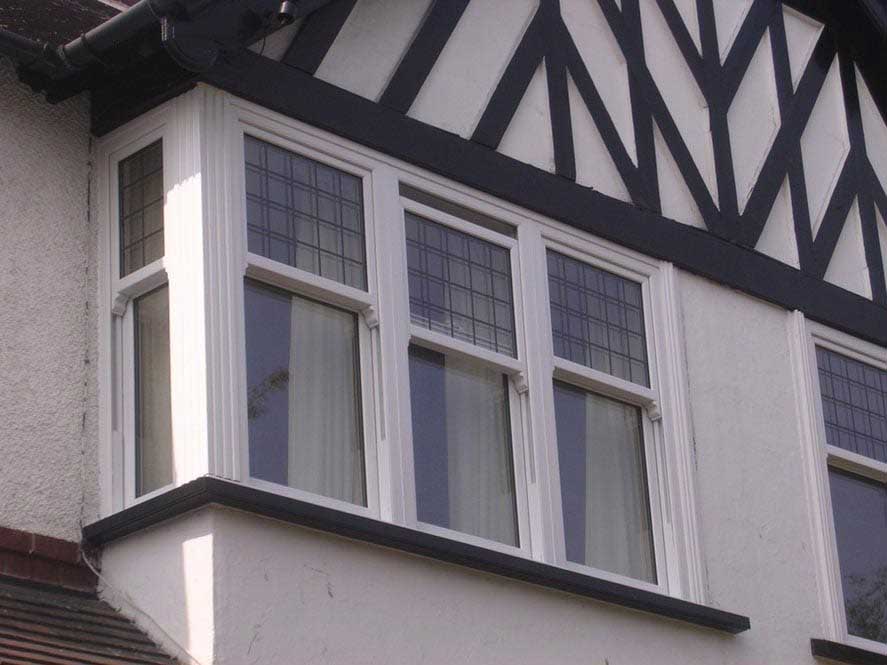 Sash windows also offer an alternative to single-glazed windows, which can be highly inefficient as they allow heat to escape outwards much more easily than double-glazed windows do. If you combine this with an intelligent coating of insulated glass, you can drastically reduce your energy costs and improve thermal efficiency. 
Looking For Window Installation Services Around Yorkshire?
Different types of windows have a myriad of advantages and disadvantages when it comes to energy efficiency. However, with the impressive range available at Coral, you can discover a thermally efficient, high quality window that flawlessly compliments your home. No matter what style of window you think will suit your home best, Coral is here to help. 
If you're from Yorkshire or its surrounding regions and searching for new or replacement window options for your home, Coral has you covered. We offer an impeccable range of double glazed windows that can seamlessly fit in with any property, whether traditional or modern. Reach out to us today by submitting our online contact form, or call 0800 058 1777 – we'd love to hear from you!
Categories: Advice