Add a new look to a modern or traditional styled property with an Apex conservatory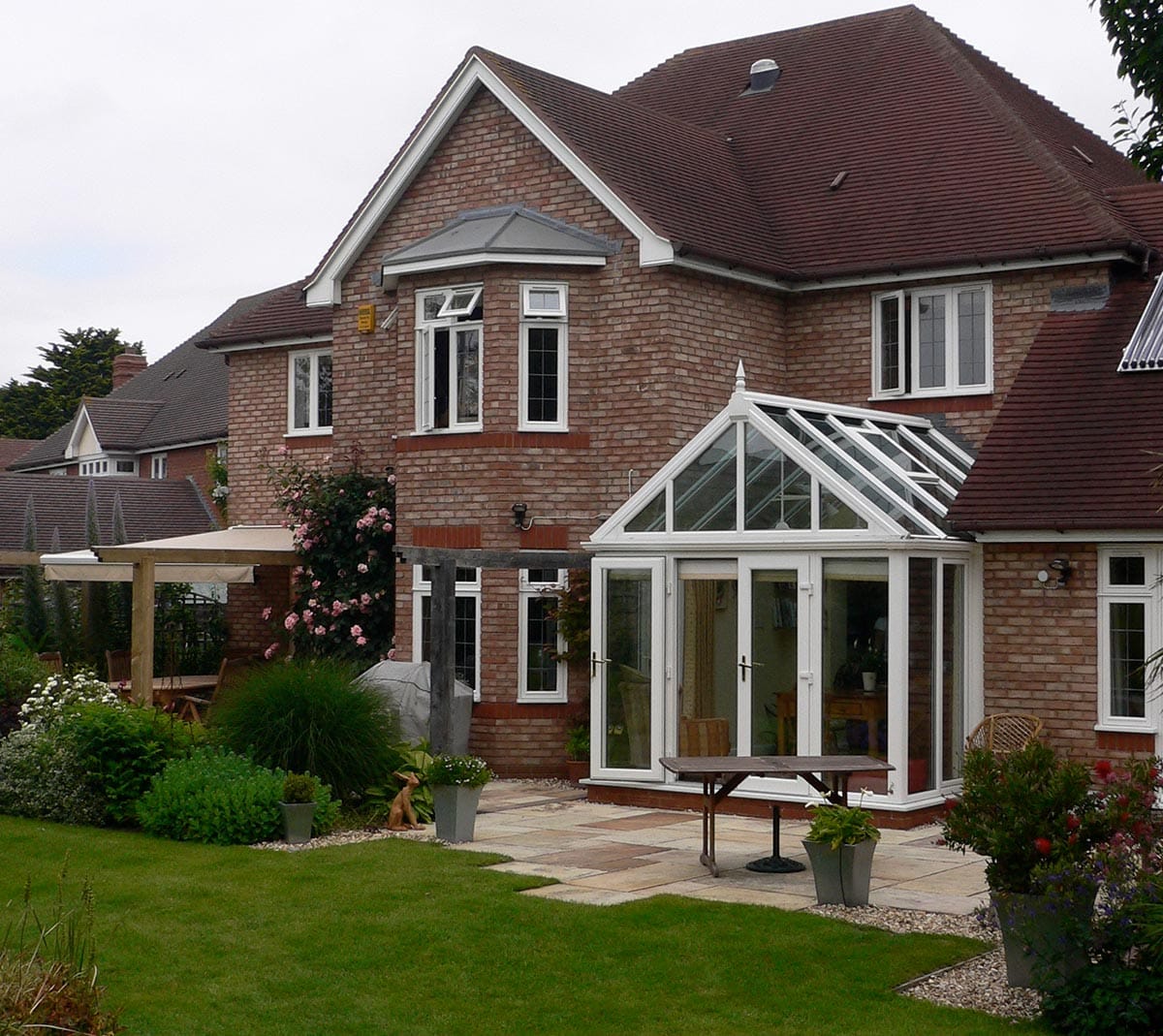 Are you tired of having limited living space or dream of an extended living area to share with family and friends? Choosing to add an Apex conservatory to your home is a great choice if you want to stay rather than move to achieve a more fulfilled living environment as no matter what the size of your outdoor space Coral Windows and Conservatories can create a design that will not only fit in regards to size but also style and budget.
Our expert team of designers and fitters will create a design that will not only provide you with added living space but also a design that works in perfect harmony with your existing property no matter whether it's modern or traditional.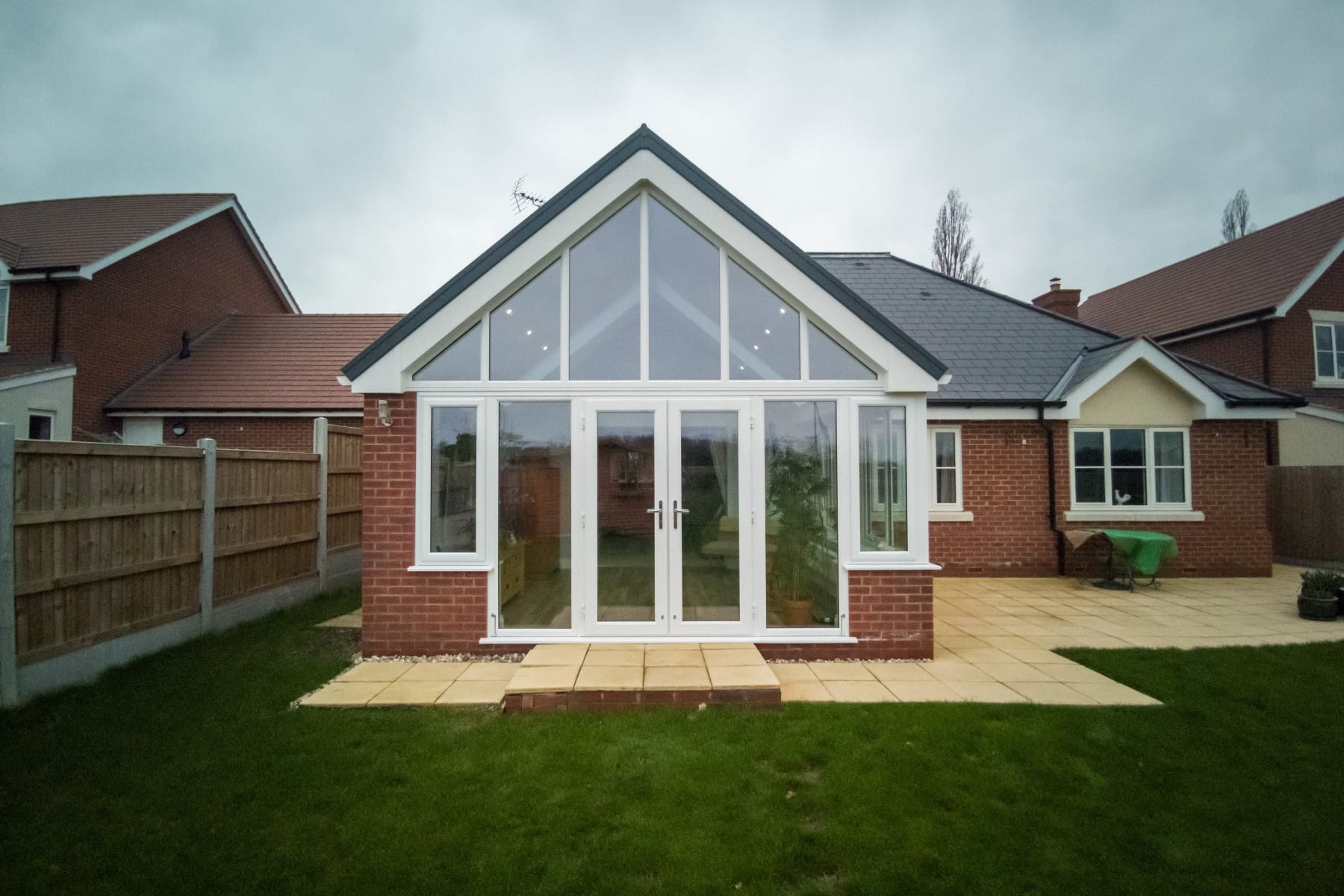 What is an Apex conservatory?
Apex conservatories are a variation of a traditional Edwardian designed conservatory and allow a property to be transformed by adding living space. They open up living spaces creating a light and airy environment due to the height added in the roof space and the glazing that allows natural light to flood living areas, perfect for creating living spaces that enhance wellbeing.
With impressive design features and endless options when it comes to choosing an Apex conservatory design you are sure to find a design that works perfectly with your existing property. Each conservatory is tailor-made to your ideas and budget and Coral will ensure that the design is suitable to work with your existing property.
Traditionally Apex conservatories featured a sunburst pattern in the glazing but today there are many choices and styles of both conservatory and glazing. All of Coral's windows and doors feature the latest safety and security features and will provide your home with an improved economic performance that in the long term could reduce energy bills, so no matter what pattern you choose in your glazing you can be confident that your new conservatory will be an investment in more ways than one.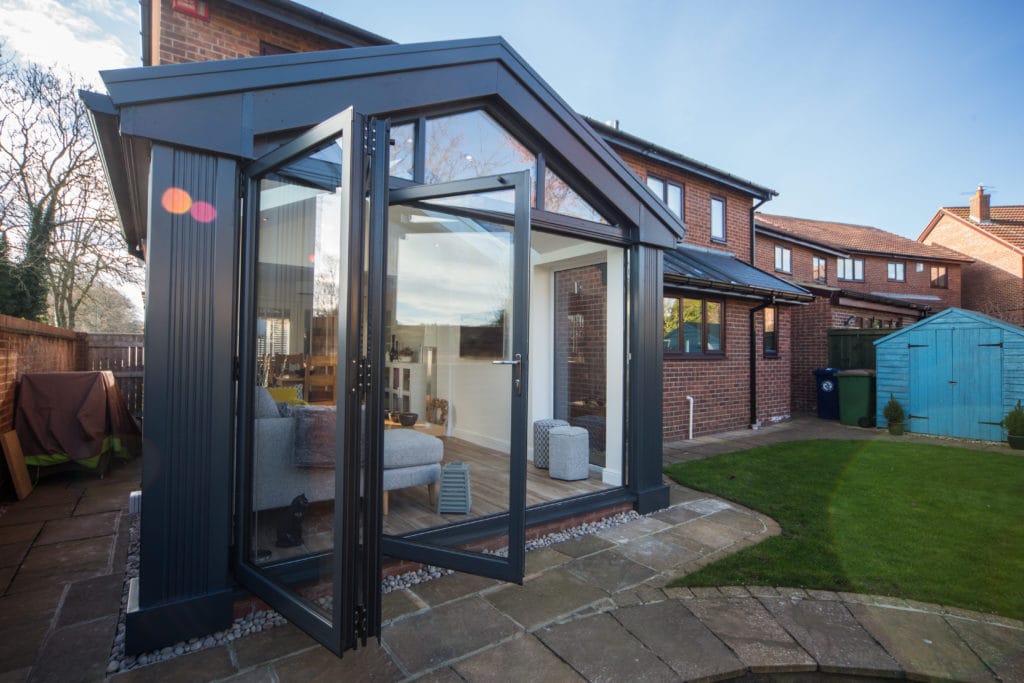 When thinking about your home and how you want to change the living space inside think about the style of your property. Do you live in a contemporary modern home or is your house a space full of period features and traditional details. It is important that you also consider how you want a conservatory to look both from the outside as well as the inside. Would you like a design that blends effortlessly against your already existing property? Or would you like to add a contrasting design that works cohesively with your home but adds a statement?
With so many options of window, door and glazing choices and colours, our experienced team at Coral will be more than happy to discuss designs fully before decisions are made. Remember it is important to get designs just right as not only are you adding living space to your home you are adding value to your property overall.
With Apex conservatories being a great option in properties with either small or large gardens and designs that work for both modern and traditional styled properties choosing to enhance your living space by adding an Apex design is a great choice. Knowing that Coral will provide an expert team of designers and fitters from start to finish is a reassuring way to add that valuable space, style and comfort to your home for you to enjoy.
Categories: Advice, Home Improvement, Products