Anthracite Grey Windows & Doors
Why You Should Invest in Anthracite Grey Double Glazing
Everywhere you look these days the use of grey as a colour is becoming more and more obvious. There is a good reason for this too, just like the classics of black and white the colour grey complements so many other colours. A neutral colour that can be applied to so many varying aspects of life whether it be fashion, interiors, building materials and even window frames.
There has been a large surge in recent years of the use of Anthracite Grey window frames and doors being used in properties, not just in new builds but also as a choice for more traditional properties when upgrades and improvements have been made.
At Coral, we are here to help you improve your home, which is why we can offer an extensive range of windows, doors and conservatory styles that can be finished in a beautiful Anthracite Grey colour.  If you would like to find out more, about all that we offer, then please contact our team today!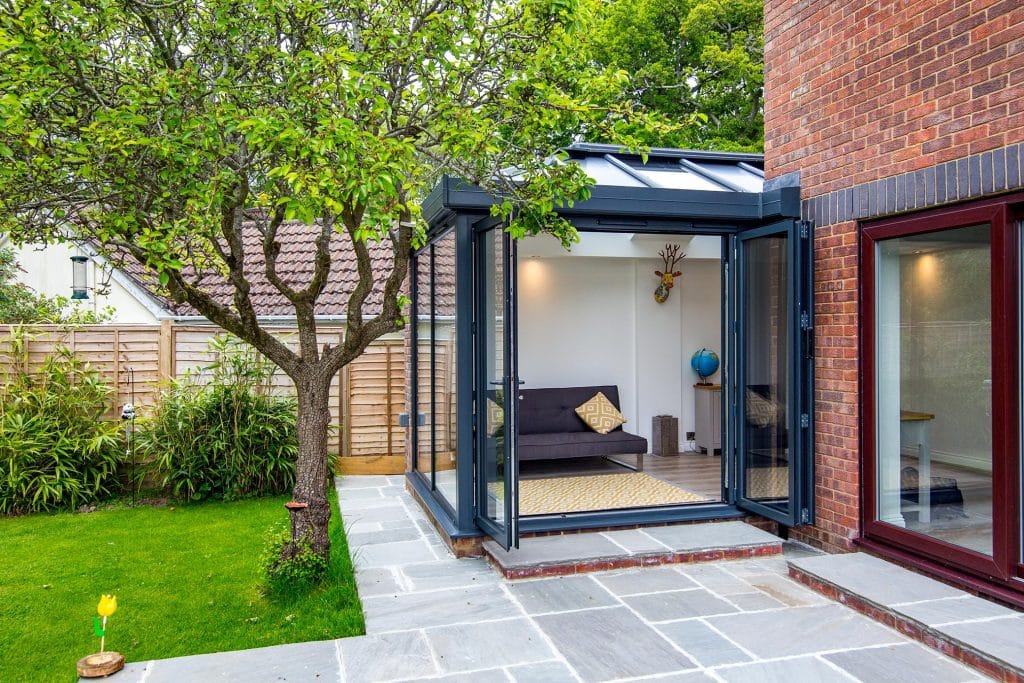 Double Glazing to Suit Your Yorkshire Home
Anthracite is a form of coal used to create energy and has a dark grey/near black chalky appearance. The colour Anthracite Grey is inspired by this and is a chic, contemporary colour that has a softer contrast when paired with the other colours, unlike the harsher contrasts that black and white creates. Here at Coral Windows and Conservatories, we provide window frames in Anthracite Grey that are both stylish in appearance and made of the highest quality materials. All of our windows come with security features to make your home safer and high-quality double glazing that will improve your homes economic performance.
Being inspired by a natural colour Anthracite Grey is the perfect shade of grey to complement natural building materials and looks good in different outdoor environments. From rugged farmland in the countryside to urban landscapes in the city. The colour is so adaptable to the range of environments that when it's paired alongside the versatile range of building materials the end result is striking no matter how traditional or modern the property is.
Get in touch with our team today to find out more!
Why Choose Anthracite Grey Windows & Doors?
Paired with reclaimed stone, Anthracite Grey enhances and brings out the natural colours of the building materials. The contrast between the natural materials, the organic uneven textures of the stone surfaces and the contrast of the greens and earthy tones around the home create a look that is reflective of the environment the property sits within. In contrast, Anthracite Grey window frames used on a contemporary urban build creates a striking contrast that reflects the environment and the use of more modern building materials.
Whatever the style of property Anthracite Grey is not just for window frames. When used in interiors is creates a calm, relaxed environment that works well with so many other colours and materials. Wood looks great with Anthracite Grey as the soft smooth surface reflect the softer tones of the colour, when used in a kitchen the mix of grey with stainless steel creates a bold contemporary appearance that will combine well with both natural materials or more modern elements such as a glass or vivid colours.
By combining Anthracite Grey on the exterior of your property and bringing the colour through to the interiors you can create a stylish cohesive look that reflects the period and style your home suits. So no matter how big or small your home Anthracite Grey is definitely a classic that is here to stay.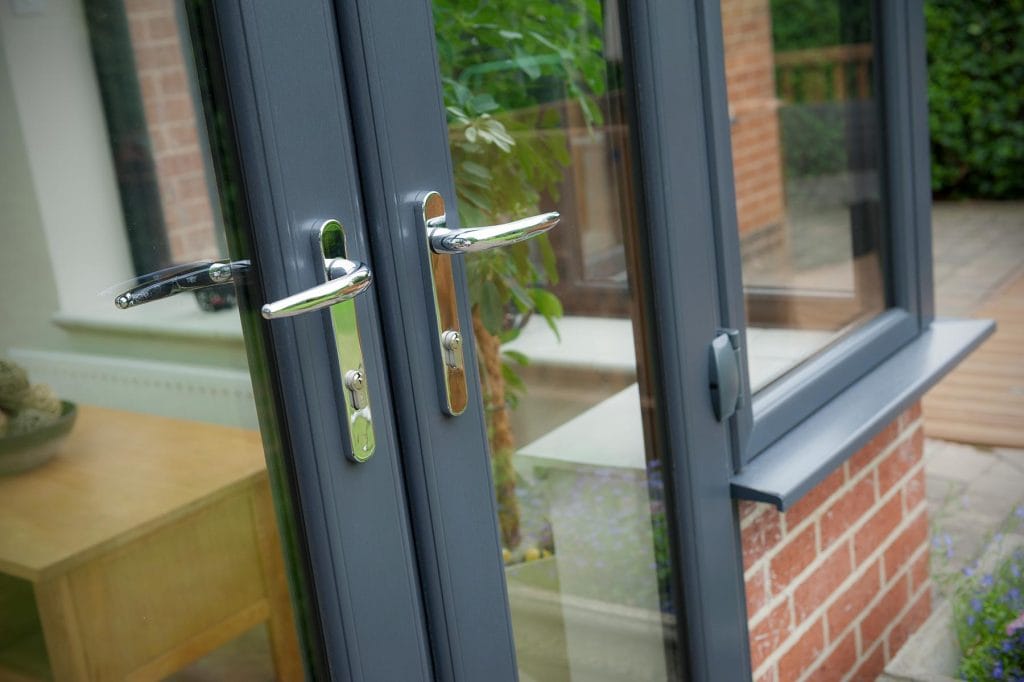 Benefits of Choosing Coloured Double Glazing
When you choose Anthracite Grey for your new windows, doors or conservatory you may do this for purely aesthetic reasons because you like the colour. You will, however, enjoy some other, perhaps unexpected benefits from choosing Anthracite Grey for your new double glazing home improvements.
Subtle and Stylish Charm
Anthracite Grey is a subtle colour which will fit in with the surrounding installation. It will not look too bright and diminish the impact of a new conservatory installation for example. It will highlight your sleek new installations, giving them a modern yet classic aesthetic that won't decrease in value as the years pass.
Low Maintenance 
Although it's a good idea to keep your windows and doors clean, with Anthracite Grey, any dirt will be hidden by this shade of grey, so cleaning will only be occasionally required. This shade will benefit homeowners, allowing them to spend less time worrying about the appearance of their windows or doors and more time doing the things they love. As all RAL colours are guarantee not to fade, even after prolonged exposure to the elements, choosing Anthracite Grey offers the added bonus of disguising any small chips that will appear during your profiles lifetime.
Increased Property Value 
Most home improvements increase the value of a property. With Anthracite Grey, however, because of its popularity, it's an excellent choice when you want to attract any potential homebuyers. If you are looking to sell your property in the future, new buyers will be impressed by your sleek, modern profiles. This might even be a make or break. As Anthracite Grey is a subtle shade, whatever your style, you will be able to match any décor to your new windows and doors. Anthracite Grey complements all property styles, working great will exposed brickwork and traditional buildings. Regardless of the style of your home, new profiles finished in Anthracite Grey will seamlessly fit with any existing architectural features, including period windows.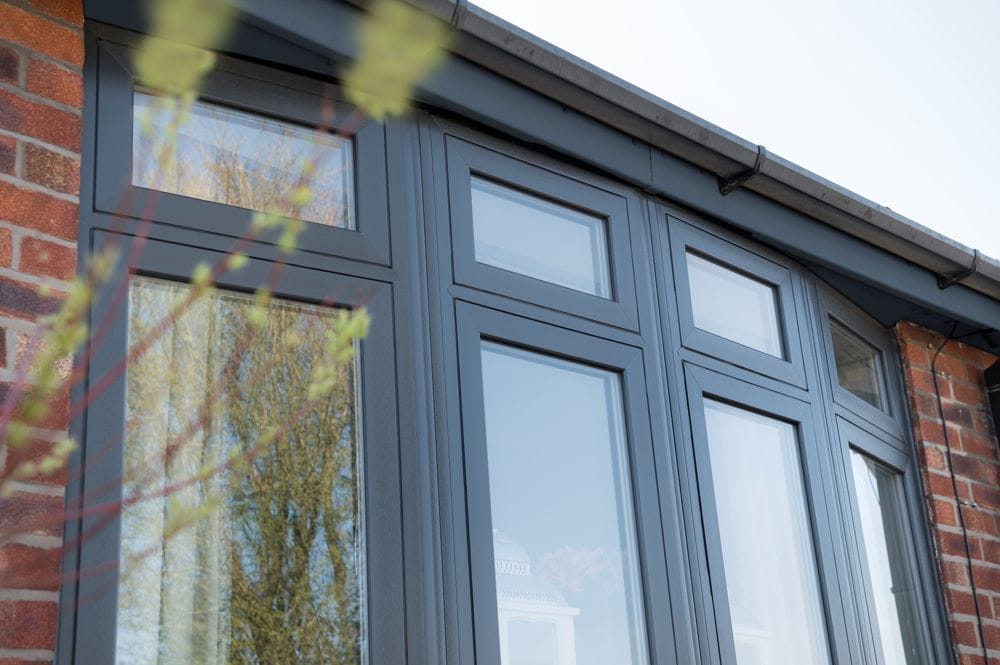 Anthracite Grey Window, Door and Conservatory Prices, Bradford & Yorkshire
Coral Windows offer competitive prices for windows, doors and conservatories finished in RAL Anthracite Grey for homes in Yorkshire and the surrounding areas, including Leeds, Wakefield, Bradford, Hull and Huddersfield.
To find out just how much you could save on remarkable new profiles for your home, fill out our online contact form below and speak to our friendly team. Give us a call today to dicuss an installation.
We offer a range of affordable finance options, should you need to spread the cost, and require no deposit upfront! Get your free quote today.
Window Brochure
Categories: Advice, Home Improvement, Products