Anthracite Grey is here to stay and it is not just for window frames
Everywhere you look these days the use of grey as a colour is becoming more and more obvious. There is a good reason for this too, just like the classics of black and white the colour grey complements so many other colours. A neutral colour that can be applied to so many varying aspects of life whether it be fashion, interiors, building materials and even window frames.
There has been a large surge in recent years of the use of Anthracite Grey window frames and doors being used in properties, not just in new builds but also as a choice for more traditional properties when upgrades and improvements have been made.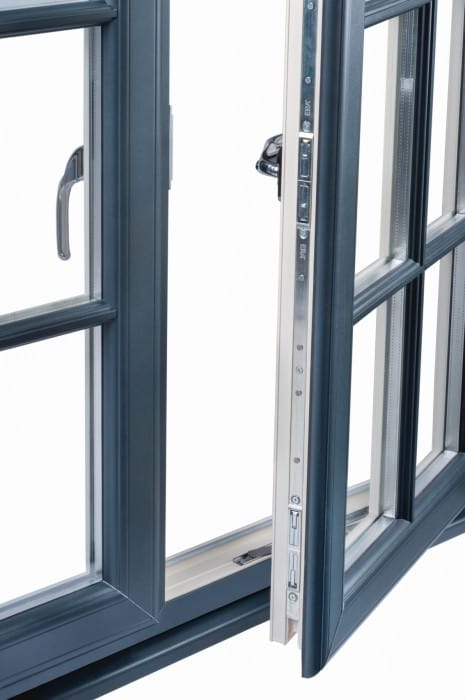 Anthracite is a form of coal used to create energy and has a dark grey/near black chalky appearance. The colour Anthracite Grey is inspired by this and is a chic, contemporary colour that has a softer contrast when paired with the other colours, unlike the harsher contrasts that black and white creates. Here at Coral Windows and Conservatories, we provide window frames in Anthracite Grey that are both stylish in appearance and made of the highest quality materials. All of our windows come with security features to make your home safer and high-quality double glazing that will improve your homes economic performance.
Why is Anthracite Grey so versatile?
Being inspired by a natural colour Anthracite Grey is the perfect shade of grey to complement natural building materials and looks good in different outdoor environments. From rugged farmland in the countryside to urban landscapes in the city. The colour is so adaptable to the range of environments that when it's paired alongside the versatile range of building materials the end result is striking no matter how traditional or modern the property is.
Paired with reclaimed stone, Anthracite Grey enhances and brings out the natural colours of the building materials. The contrast between the natural materials, the organic uneven textures of the stone surfaces and the contrast of the greens and earthy tones around the home create a look that is reflective of the environment the property sits within. In contrast, Anthracite Grey window frames used on a contemporary urban build creates a striking contrast that reflects the environment and the use of more modern building materials.
Whatever the style of property Anthracite Grey is not just for window frames. When used in interiors is creates a calm, relaxed environment that works well with so many other colours and materials. Wood looks great with Anthracite Grey as the soft smooth surface reflect the softer tones of the colour, when used in a kitchen the mix of grey with stainless steel creates a bold contemporary appearance that will combine well with both natural materials or more modern elements such as a glass or vivid colours.
By combining Anthracite Grey on the exterior of your property and bringing the colour through to the interiors you can create a stylish cohesive look that reflects the period and style your home suits. So no matter how big or small your home Anthracite Grey is definitely a classic that is here to stay.
Categories: Advice, Home Improvement, Products