Benefits of UPVC Windows & Doors
Benefits of UPVC Windows & Doors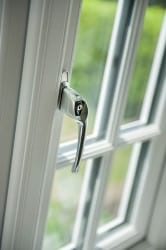 Benefits of uPVC: It's no surprise that our uPVC doors and windows are some of our bestsellers here at Coral Windows & Conservatories. Our uPVC products offer a wide range of benefits, including durability, low maintenance, safety and security, and when you consider the low price tags of these windows and doors, you'll understand how difficult they are to match! We've highlighted some of the key features and benefits of uPVC windows and doors here to help you decide.
uPVC is short for un-plasticised polyvinyl chloride. It is used most commonly in the construction of windows, doors, guttering and pipes, wrapped around a galvanised steel core of the former items for exceptional strength. Over the past few years, uPVC products have grown rapidly in popularity, and it has fast become one of the most widely used materials in the home. Favoured by major glazing companies across the globe, it is the number one choice thanks to its multiple benefits.
So why should you select uPVC windows and doors over traditional timber or metal installations? We describe the top seven advantages of uPVC products, explaining why you should be incorporating this material into your home's exterior.
When it comes to our homes, everyone is on the hunt for superior quality for a great price. Houses are expensive – from the buying, to the furnishing and decorating, to the paying of day-to-day bills… it goes without saying that we can all benefit from saving a few pennies here and there! By opting for uPVC windows and doors, you're guaranteed t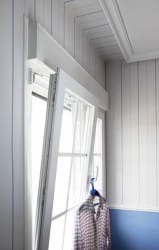 o find a much cheaper deal than you would with an aluminium or timber equivalent.
While uPVC installations are inexpensive, that's not to say they don't add value to the home. If you plan to move in the near future, installing new uPVC windows and doors can make a real difference. These relatively cheap solutions impress potential buyers, making your house much more desirable.
uPVC has impressive durability
uPVC tops the durability stakes, remaining strong and sturdy for up to ten years, and making these products more hardwearing than other traditional materials. Plastic also has the advantage in terms of rusting, swelling and warping; unlike metal or wood, uPVC will retain its shape and strength for years to come.
Choosing uPVC windows and doors will help to safeguard your home against the extreme weather conditions that we experience in the UK. This material is totally waterproof, so you needn't worry about damp or leaks. Furthermore, because uPVC isn't affected by temperature (unlike wood and metal), your windows and doors will always open and close smoothly.
uPVC windows & doors are remarkably low maintenance
uPVC windows and doors are extremely easy to maintain, offering a wipe-clean surface that won't rot or rust. Because uPVC is available in a range of colours, there's no need for paint either, which means your doors and windows won't flake or chip. To freshen up your uPVC installations, all it takes is a once over with an all surface cleaner and a cloth.
uPVC offers effective insulation
Your uPVC windows and doors offer impressive energy efficiency. While preventing dampness and cold air from penetrating your home, the plastic frames also help to retain heat. uPVC installations have greater insulating properties than their wood counterparts, which actually makes them more environmentally friendly. You could even end up saving a considerable amount of money on household energy bills.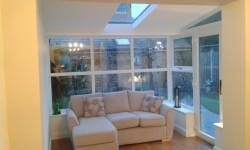 Increased safety and security
uPVC is resilient by nature, making it a very reliable material with regards to security. The frames of these windows and doors are constructed in a particular way, making them extremely burglar proof. The majority of uPVC doors are anti-crowbar, which means they can't be forced by tools of that nature. Potential intruders are likely to be deterred by homes with uPVC doors or windows, simply because they're aware of the difficulties they'll have getting inside.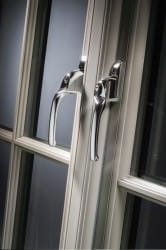 uPVC windows and doors are also family friendly, especially when completed with special locking mechanisms, which keep little fingers from becoming trapped.
uPVC windows and doors offer unbeatable sound proofing
It's a well known fact that uPVC installations offer superior sound proofing. These windows and doors will help protect your ears from unpleasant sounds, such as nearby traffic and loud neighbours. If you're woken up by commotions outside on a regular basis, or frequently find yourself stressed out by noisy neighbours, uPVC windows and doors could be the solution. They can definitely make your home a calmer, more peaceful place!
Functional yet fashionable windows and door styles
We've covered the advantages of uPVC windows and doors when it comes to practicality and functionality, but what about the look and feel of these installations? With their popularity growing, there are more styles available than ever before. It's not difficult to find a uPVC door or window to your exact specifications; there's a huge range of shapes, sizes and colours now available. It's also worth noting that uPVC frames can now be finished with woodgrain effects, which makes them perfect for traditional properties. This also helps to encourage people who are updating particularly old windows and doors, as the jump to uPVC isn't such a stark contrast.
uPVC windows and doors offer many benefits, making them an excellent choice for individuals looking to update their homes without parting with too much cash. Want to know more about uPVC products? You can speak to one of the friendly experts at Coral Windows & Conservatories by calling 01133 996 020 or visiting one of our showrooms.
Categories: Advice, Energy Saving, Home Improvement, Products