Traditional Windows: The Best Windows & Doors For Traditional Properties – Coral Windows
Windows for period properties – traditional windows
Nobody can deny the benefits of modern glazing solutions. Double and even triple glazing is now standard in new homes, with more and more older properties being updated with new windows. Reducing heat loss, increasing security levels, lowering energy bills and providing soundproofing qualities, double glazed windows are certainly functional. However, for some homeowners, they remain a thing of horror. Why? Well, many still consider modern windows as newfangled installations that ruin the look of a traditional property. Coral's traditional windows aim to dispel this myth.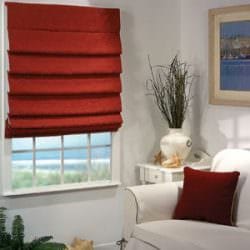 What is double glazing?
Double glazed windows feature two sheets of glass with a 16mm gap between them. This tiny gap prevents air from circulating effectively, which in turn stops heat transfer. As such, the rate at which heat is lost through the glass lessens, making the home warmer for longer. Triple glazing takes this a step further, offering an additional toughened glass pane that increases energy efficiency and strength even more.
Why do some homeowners refuse double glazing?
When these new solutions first appeared on the market, choice in terms of aesthetics was limited. Though it's possible for double glazed windows to feature a timber frame, this installation comes with quite the price tag. That's why uPVC has always been the most popular choice, appeasing homeowners with the smallest of budgets.
The first uPVC double glazed windows were plain and simple. This was great for modern properties, which would be complemented by sleek, contemporary window frames. However, the style didn't work quite so well with older houses, as they desired classical products to sympathise with their character. When the time came for a window update, many homeowners chose form over function, sticking with their timeworn, old-fashioned windows that lacked strength and efficiency.
The industry has made huge steps forward in recent years, offering uPVC double glazing in a range of new styles. Wood grain effects are now readily available, along with frames in a variety of colours, which means more and more traditional properties are benefitting from new windows that are both functional and aesthetically pleasing. However, there are still a select few that continue to refuse double glazing, deeming it ugly and inappropriate for their traditional property.
WE'RE HERE TO PROVE THEM WRONG.
The best windows for traditional properties
At Coral Windows & Conservatories we offer a wide range of windows to suit every property. When it comes to the traditional home, we wholeheartedly recommend our sash, casement or Georgian window solutions.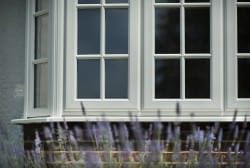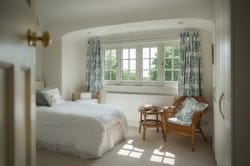 Our uPVC sash windows are the ultimate choice for those requiring a modern update on the classic design. Sash windows are truly characterful, however they come with many problems, including rattling, sticking, and the risk of trapped fingers! By opting for Coral sash windows, you'll rid your home of the common issues associated with wooden installations. We offer sash windows with a range of frame and colour options, allowing you to select the most appropriate style for your property.
Coral's casement windows are another great option for traditional homes. This classic design fits with many different property styles, boasting strength and durability while always looking the part. Some of the highlights of casement windows are security, low maintenance and ease of use, making them perfect for those with small children. As with our cash windows, Coral casements are available in a range of colours and
effects, including bold black, charming green, and warm, natural wood grain.
Some properties call out for a particular style of window, and more often than not, the Georgian design does the trick. There's a certain period elegance that comes with Georgian windows, and at Coral, we combine this with unbeatable functionality and performance. Again, there's a great choice of frame colours and finishes on offer, so your Georgian windows will be a harmonious addition to your home.
Complete the look with traditional doors
When it's time to refresh your windows, there's a strong chance your doors are ready for an update, too. Choose a door that corresponds with your charming window selections, such as a Coral composite door. These glass reinforced plastic doors are tremendously popular, owed to their traditional, textured look, which isn't compromised by enhanced security and durability.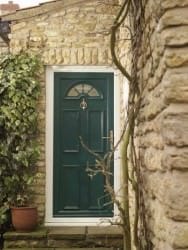 Composite doors can withstand all weather conditions and, unlike wood, will not rot or warp. They're also virtually maintenance free – a quick wipe down with a damp cloth, and you're good to go! Many homeowners are also reassured by the steel reinforcements within composite doors, which helps to put their minds at rest, especially if you live in a busy urban area or have young children.
At the back of the house, French doors might be a more appropriate solution. Our classic design will offer a charming, continental feel that can't be gained from modern sliding doors.
There's no reason why your home can't benefit from modern glazing and door solutions, even if it is a traditional property. At Coral Windows & Conservatories, we have a vast array of solutions that won't impede on the character of your home, sympathising with its unique style and charm, while being strong, secure and energy efficient.
If you're on the hunt for new windows and doors for your traditional property, be sure to get in touch with a member of the Coral team on 01133 996 032. We'd be delighted to track down the most appropriate installation for your home, providing you with the benefits of a modern solution, and proving that uPVC double glazing is anything but ugly!
Categories: Advice, Decorating Tips, Home Improvement, Products, Uncategorized