Bi-fold doors bring a new style of living
Living in a world that is constantly busy our day to day lives can, at times, feel very hectic and stressful. Therefore, having a home that is relaxing and inviting is more important than ever to help you find those much needed moments to unwind.
A space that is welcoming, practical and interesting will help you to enjoy daily living and make the most of those special family times or moments spent with friends.
Whether it is a casual Sunday lunch or a large birthday celebration a space that is light, airy and fresh will really create a positive environment. Bi-fold doors could be the simple addition to your home to really make the most of the space you already have or could be a worthwhile consideration if making changes to your property.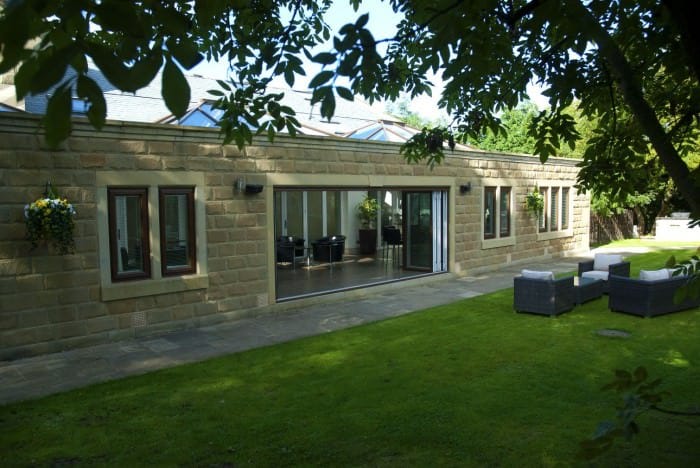 Bi-fold doors create totally unique spaces that blend effortlessly with your outdoor space creating a new fresher style of living. Removing the barrier between inside and out creates an exciting way to live through the warmer months and creates an extended living space when friends and family get together.
How does a bi-fold door work?
Bi-fold doors allow for a panel of windows to fold back allowing a whole wall to be removed creating a fully open living space.
Here at Coral Windows and Conservatories, our bi-fold doors have an ultra-slim profile creating an elegant look that allows extra light in when closed and when opened folds neatly together. The windows glide effortlessly on our high tech hinges and rollers allowing for easy use and a stylish look.
All of our bi-fold doors are made to measure and feature the same highly rated, energy efficient and noise-reducing glass as all our other windows. On top of this they also have the same great safety and security features incorporated into the design meaning you can be sure of the highest standards across all your windows and doors from Coral.
The doors do not need to be centred in a supporting wall and therefore are very good at saving space, this along with lots of sizing options means you can create a look totally unique and practical to your home.
Whether you have 3 or 7 panes of glass our Coral window experts will be able to help you make the right decision on the size and style for your property.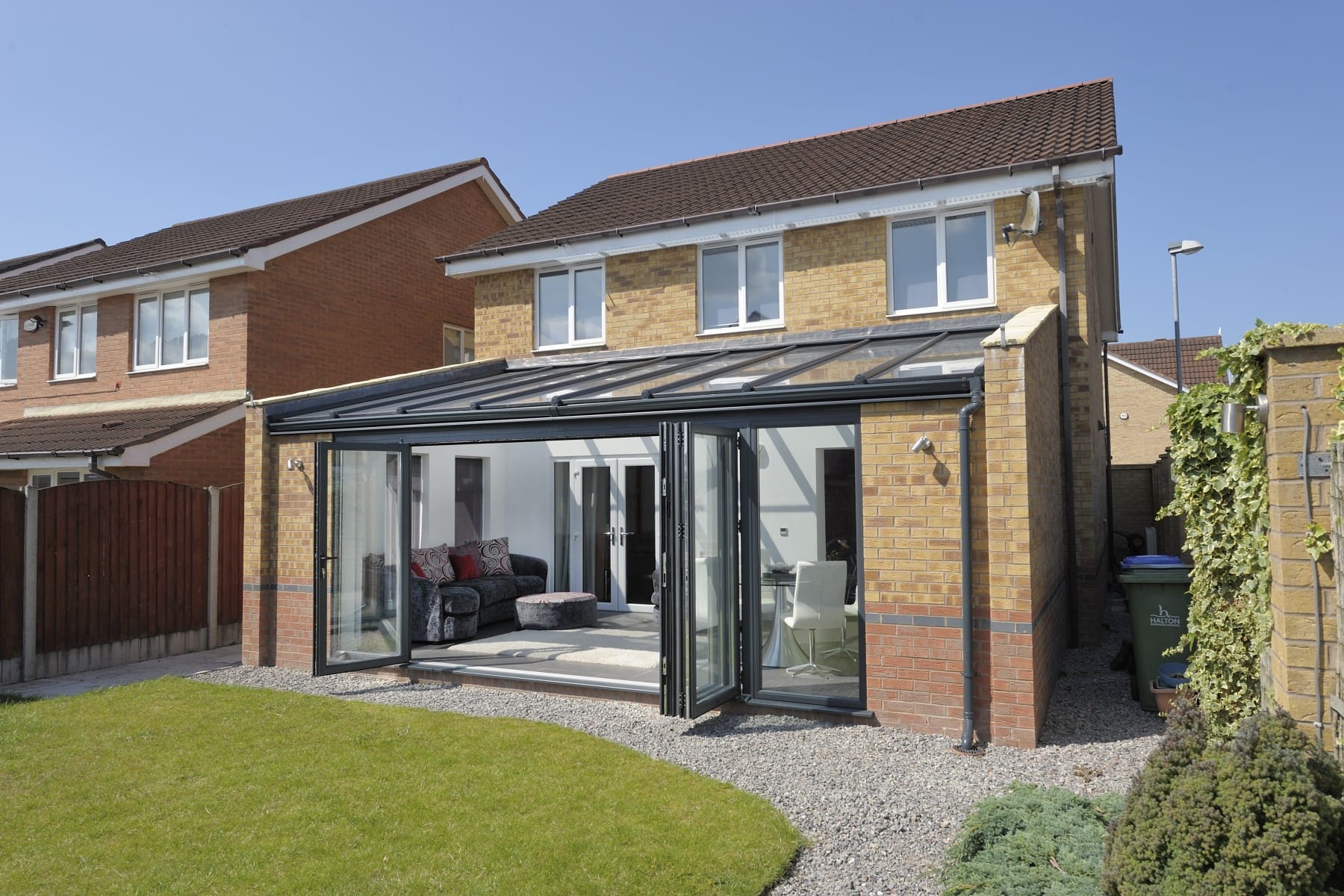 Are bi-fold doors only for modern properties?
Whether you own a traditional property with character features or an ultra-modern, sleek contemporary home bi-fold doors really can work for you. With so many choices in design and colour, there will almost certainly be a style right for your home.
The contrast between old and new can be a very striking aesthetic and will create a whole new look along with your new space. Think about the building materials of your property and the colours reflected in them. Choosing a coloured frame could add the contrast your property needs for a stylish new look. Staying traditional in colour or style will still create an exciting change for your property as along with the new living space you will also gain all the added benefits of the new glazing design.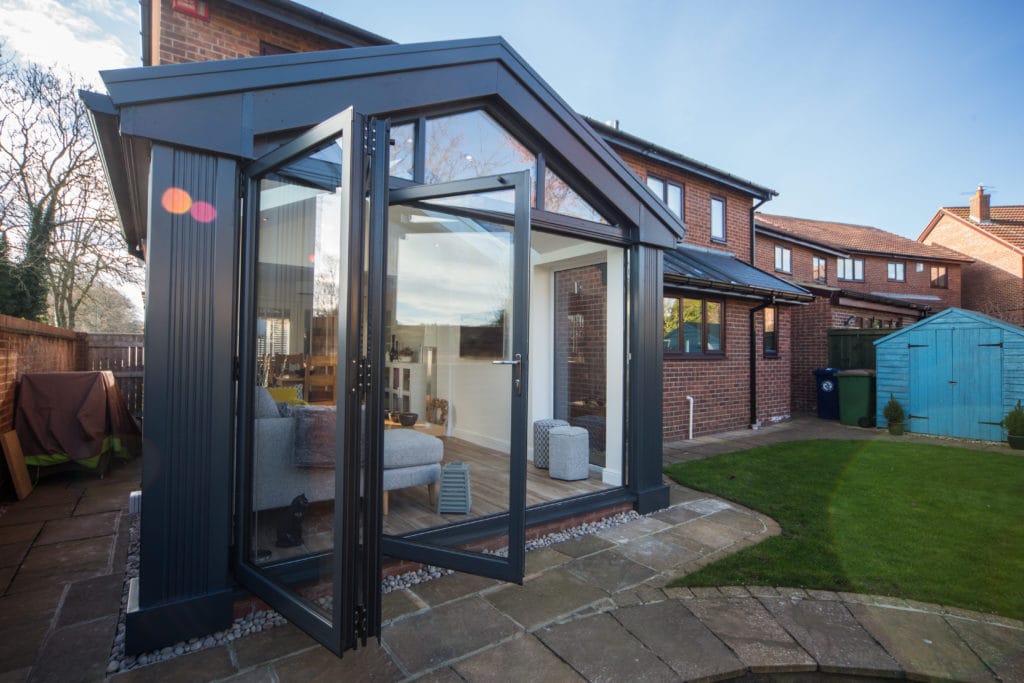 How to create a personal space
When thinking about incorporating bi-fold doors into your home you need to think about how you will use the new space. Are you creating a larger dining space, entertaining area or living room environment? Will the new space form part of an office or studio? Whatever option you choose, think about how the space will be furnished and finished to fully make the most of the added living area.
If your bi-fold doors open directly onto the garden the outside space will naturally become a large part of the indoor space so consider the colours and style of the outdoors when thinking about colours, textures and furnishings for your home.
With a new style of living to be enjoyed, embrace your new space and most importantly use it to make life more enjoyable and a little more relaxing.
Categories: Advice, Home Improvement, Products