Coloured UPVC Windows and Doors
Coloured UPVC Windows and Doors
Here at Coral Windows we are delighted to offer our fantastic range of coloured UPVC windows and doors.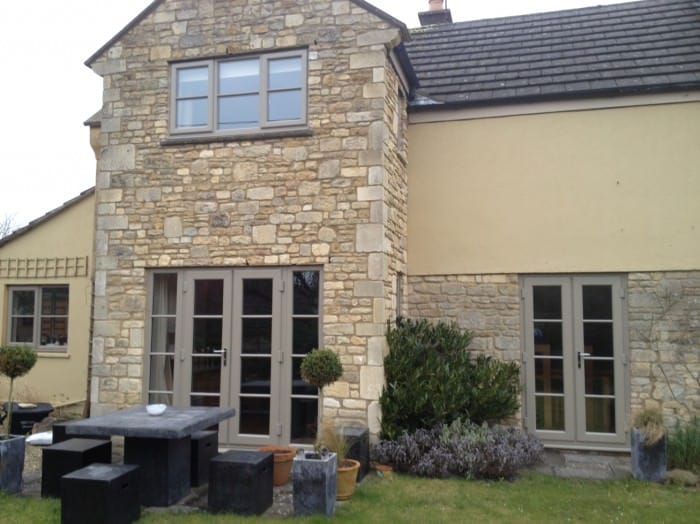 Until fairly recently, when investing in new windows for your house the choice of colour would be a dizzy array of white, white and you've guessed it – white.
Although our white woodgrain effect is timeless and remains our best-selling colour, recent advances in technology has given us the flexibility to offer more choice. We are proud to present a gorgeous array of nine colour options allowing your individuality and style to shine through.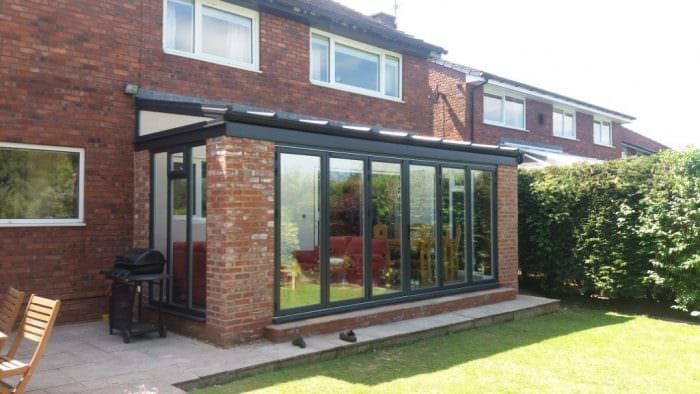 Perhaps due to the upsurge in aluminium fabricated windows and doors, 'Anthracite Grey' is now hugely popular and is one of our top selling colours.
Giving a stylish overall aesthetic, Anthracite Grey is a versatile colour that complements differing house styles from modern contemporary new builds to old traditional Victorian townhouses.
The colour works well with a variety of building materials and blends well with existing styles and colours and is therefore often used on extension windows when the white framed windows in the original house do not need upgrading.
We anticipate Anthracite Grey will be very popular for many years to come.
Our pastel shades of 'Chartwell Green' and 'Cream White' complement Yorkshire stone perfectly and particularly look great with all kinds of cottage styles.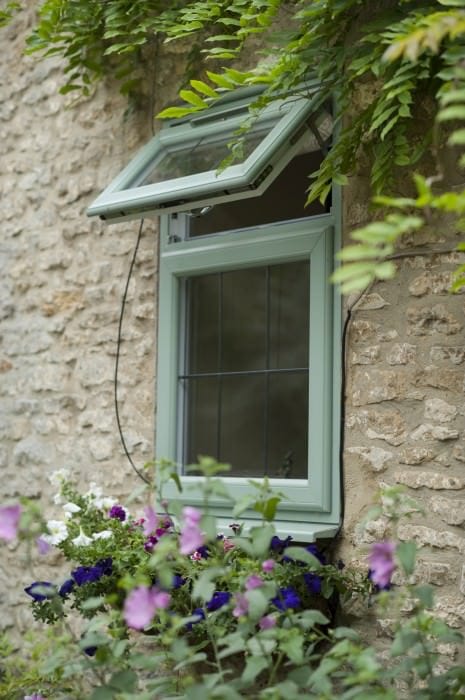 The trend towards having natural looking wood colour is popular due to its timeless elegance and with choices of 'Golden Oak', 'Irish Oak', 'Nut Tree' and 'Rosewood' to choose from you can certainly find one to suit your taste.
Black windows and doors are a great option due to its stylish and alluring appeal. The colour is very 'forgiving' – they complement their surroundings and of course everything looks great with black.
Increasing numbers of homeowners are opting for coloured UPVC for a wide range of reasons. Its low maintenance and hard wearing qualities are second to none and you can say goodbye to re-sanding, re-painting, flaking and chipping. With wipe clean surfaces that won't rot or rust, and fade resistant colour with A rated energy properties we think it's a no-brainer (check out our how to clean UPVC windows guide) https://www.coralwindows.co.uk/how-to-clean-upvc-windows-frames/
And of course above all they look fantastic and with the textured wood grain effect they truly look and feel like real wood but at a fraction of the price. It's no wonder we are all in the throes of a wide spread love affair with coloured UPVC windows and doors that is set to last.
Categories: Advice, Decorating Tips, Home Improvement, Products