Conservatory Security With Coral Windows
Corals' conservatory security
A conservatory is a cost effective way to increase the living space and natural light in your home.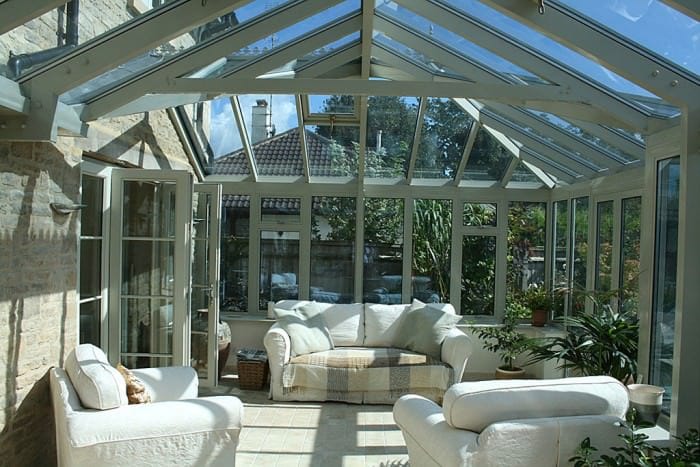 When choosing a conservatory, security is an extremely important consideration to give you peace of mind that your home remains secure and safe.
Historically, old poorly built conservatories have been an easy target for thieves due to poor quality construction, easy to snap locks and lockless windows and doors.
Here at Coral we take conservatory security very seriously.
Our conservatories offer the same high levels of quality and security as all our other products, with guarantees, secure locks, internally-beaded glazing and toughened glass being just some of the features of our products.
Being a reputable, experienced company means we are a trusted brand and we use only professional and highly experienced window fitters whom are fully accredited, ensuring you have a conservatory that is installed with the highest quality workmanship and adhere to British standards.
We use the MUL-T-LOCK system which is a superior product providing the highest level of security to prevent break-ins from intruders.
If a thief did try to break the lock they would inevitably fail, and the break secure cylinder is cleverly designed to carry on working even if it has been damaged.
Lock snapping is a burglary technique used by a thief to gain entry to your home.
It involves using force to snap a type of locking cylinder enabling removal of the outside to expose the locking mechanism and allowing the door to be unlocked.
Unlike traditional cylinders, the 'break secure cylinders' we use are anti-snap and feature a guard over the lock resulting in a mechanism which is almost impossible to break.
All our Coral doors are reinforced using the most secure locking systems and hinge bolts available. Our window sashes are produced with shoot bolt locks, hinge locks and a key locking handle as standard ensuring greater security and resistance to attack.
All coral windows are internally beaded meaning the glass is held from the inside rather than from the outside. This is more secure because if a window is externally beaded, the beads can be removed from the outside and the glass units removed creating an entry point for a would be intruder.
There are a number of things that you as a homeowner can do to ensure your conservatory remains secure.
Be vigilant and don't leave valuables near windows and in sight of would be thieves.
Always lock doors and windows before you leave your home.
For extra security and peace of mind, a burglar alarm can be installed in your conservatory.
Install security lights in the garden.
Coral Windows do not compromise on security in any way and our priority is that you feel safe and secure in your home.
If you would like any technical information, a chat about our certifications or have any queries at all about the safety and security of our conservatories, windows and doors, then give one of our fully trained members of our team a call on 01132 234 194.
Categories: Home Improvement, Products