Create a minimalist aesthetic for your home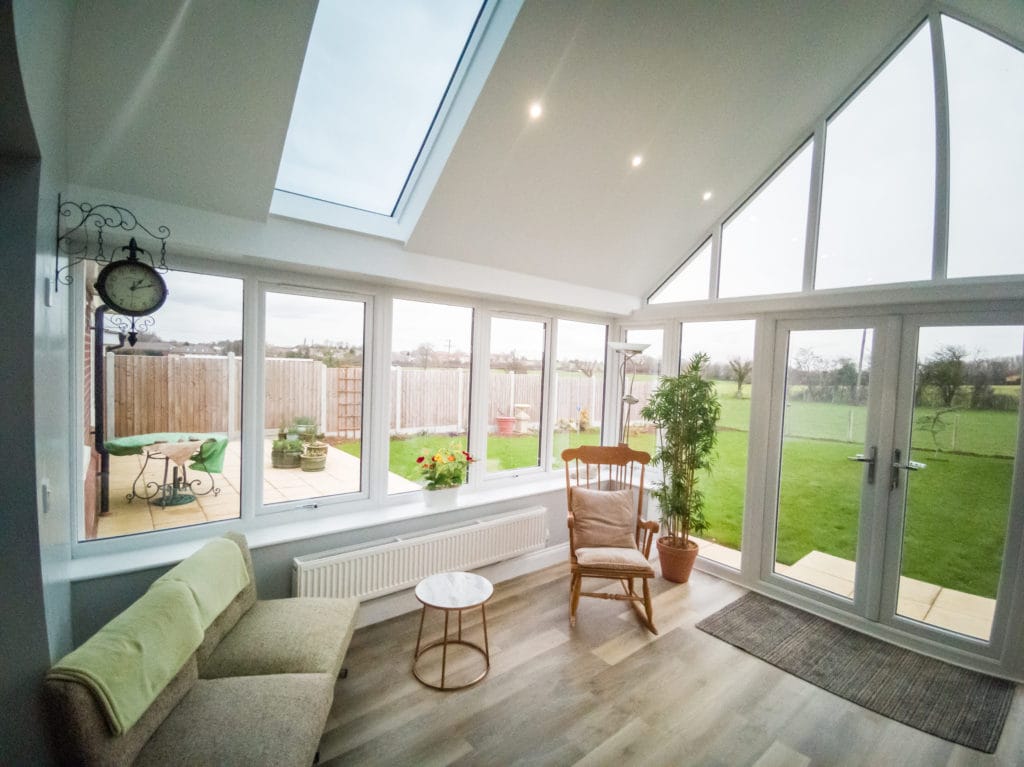 Whether you live in a small terraced property, large Georgian townhouse, a contemporary new build a characterful cottage or have just added an extension or conservatory creating a minimalist living environment can have a positive impact on daily living and wellbeing.
Homes full of everyday clutter can feel overwhelming and sometimes impact on mood. A living space with excess furniture or heavy drapes and blinds can feel dark and suppressive. Creating rooms in a home that are fresh, light and full of only the items that mean the most to us can have a big impact on the way we live each and every day.
They say that 'less is more' and this is defiantly true when it comes to a more minimalist way of living but It really is not about throwing everything away and living with bare walls and two pieces of furniture! It is about creating a space that breathes and allows you precious moments in time to reflect and enjoy living rather than sifting through piles of belongings trying to find the one item you require. It is about having truly meaningful belongings in your surroundings and fully enjoying them daily. It is about having a fresh, bright environment that welcomes you home each day and that relieves stress and makes you smile the moment you step through the door. It is about creating a personal space that is unique to you and your family and not copying a trend for a fleeting moment.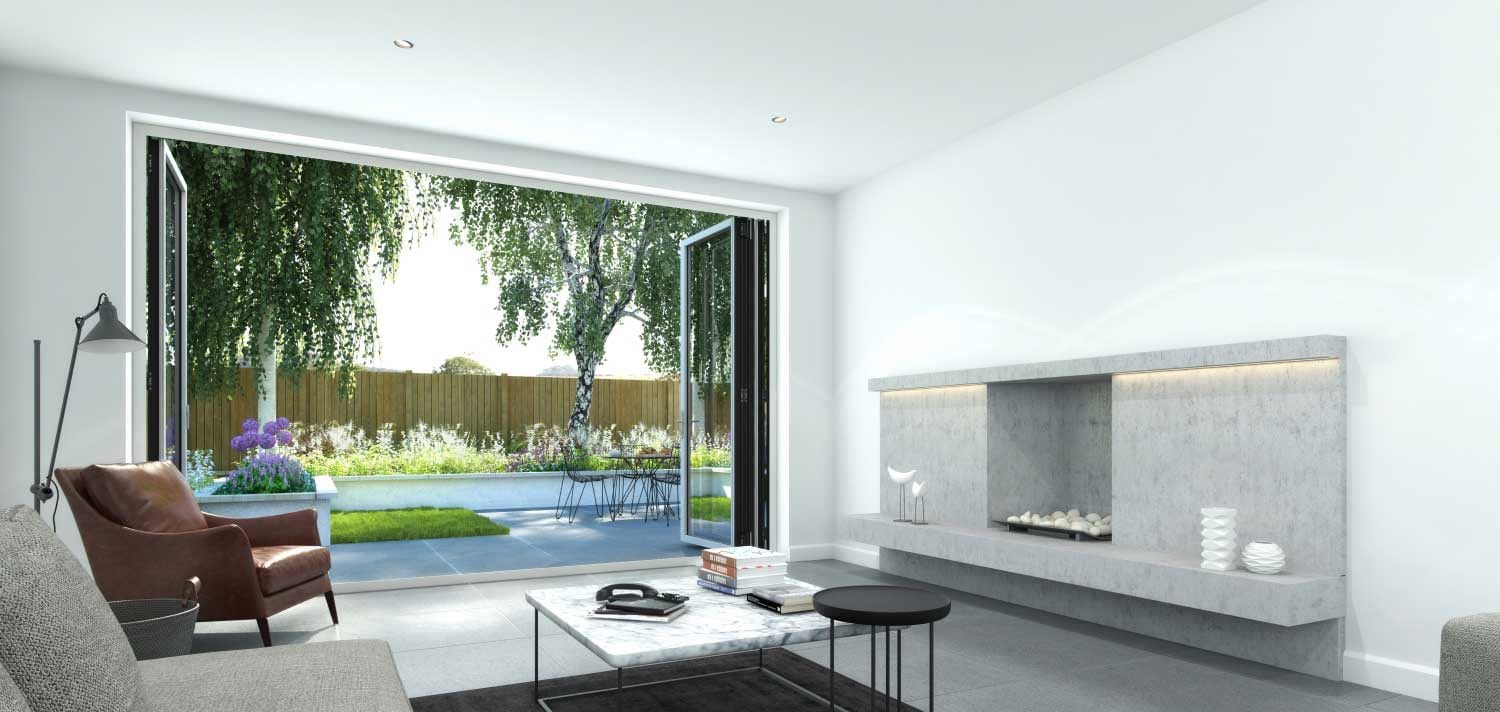 Minimalist colours lean to a softer and more natural palette, they are organic and raw at times which allows for the natural textures to be enjoyed such as wood surfaces and concrete. Often the absence of bold colour in wall coverings, floor surfaces and furniture allows for the colours of plants, photographs, art, books or toys to be the focal points of a space. The personal items that are meaningful and present in everyday life.
Often shades of grey or black are used to create striking contrasts in a space such as through furniture or window frames for example. Black or Anthracite Grey window frames draw the eye to the window creating a bold frame to capture the views outside almost like a living picture hung in the living environment.
Texture is a really good way of adding comfort and warmth to a minimalist aesthetic think about natural materials such as wood, cotton, linen or jute. Floor coverings, such as rugs, look stylish and add warmth when chosen in materials such as hessian or wool and are very hard-wearing. A throw made of linen laid over a bed creates a simple yet dreamy texture that is light and airy, perfect for a warm summer night.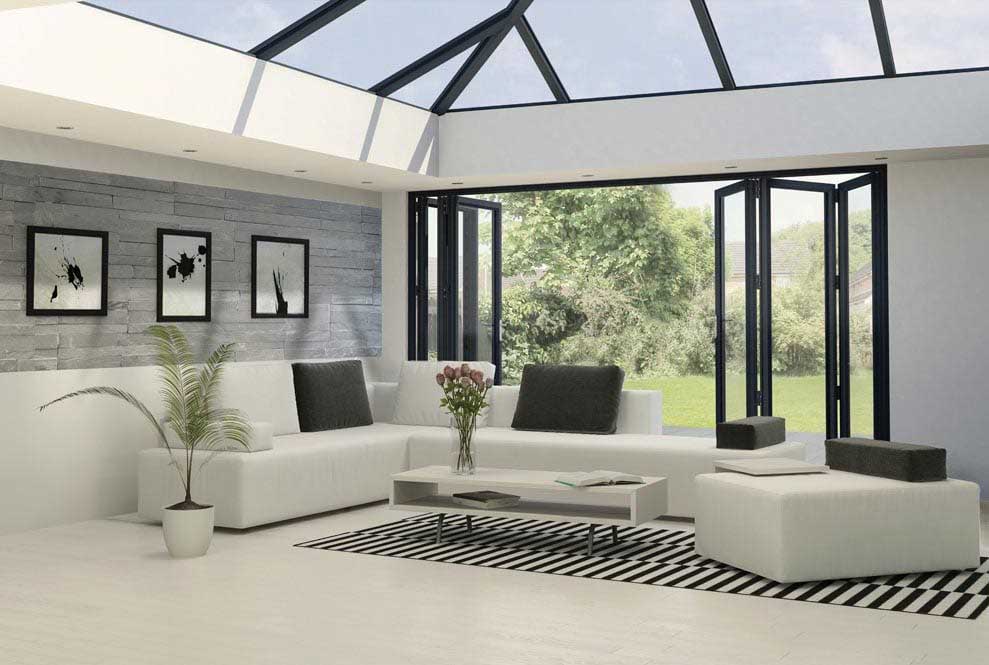 Furniture can take up so much space and creating a room with less furniture impeding on a space will allow more light to flow around the room and create even more space for living and socialising. Think about the main key items you need in the room and then think about the layout, by changing the dynamics of the room you can enhance the use and feel of the space overall. If your furniture is dark and absorbs light think about upcycling it with a coat of paint in a much lighter colour.
When choosing items of furniture for your home think about quality over quantity where possible, investing in well-made pieces of neutral furniture will allow you to move items around the home to different rooms and combine them with different meaningful accessories meaning the long term use is greater.
Accessories can sometimes just become glorified dust collectors in a home so think carefully about how many you add. It is important that your home is comfortable so choosing cushions, rugs and throws is a good way to create comfort and yet they are practical too for warmth in the colder months. Don't be tempted to fill every surface with something, allow space for a few carefully chosen items to shine and be enjoyed, you can always change things around throughout the year. Adding a plant to a room not only adds colour but it also adds height, texture and has a positive impact on wellbeing, there are lots of easy-care options to choose from.
Your minimalist aesthetic should be just right for you and you can create the perfect environment in your home right away or take your time and let it slowly evolve. Whatever you choose enjoy discovering the benefits of 'less is more' and your new look living spaces.
Categories: Advice, Home Improvement