Dressing new windows with blinds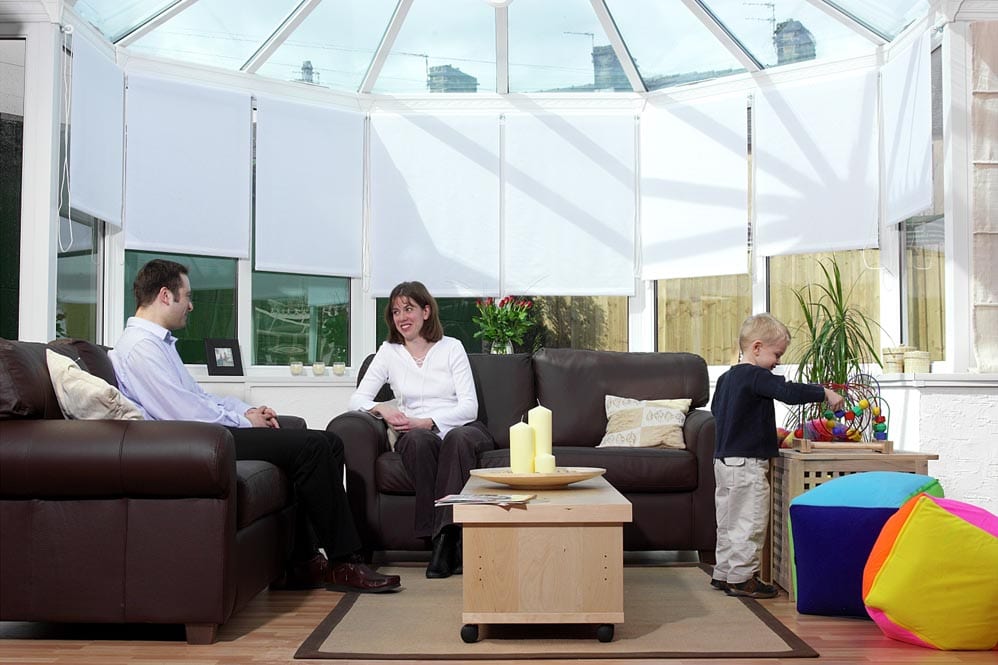 These days blinds feature all kinds of modern elements in their designs to help make daily living practical, stylish and safe. With new features such as waterproof materials that look like wood so they can withstand the damp atmosphere of bathrooms, indestructible designs that can bend back into shape and most importantly child safety devices for cord pulls and loops.
Adding blinds is a great choice when it comes to dressing your windows as they are great for adding privacy and controlling how much light enters a space but with so many options where do you begin?
Below you will find some useful ideas when it comes to dressing your windows with blinds, a stylish and practical choice for a new aesthetic.
Roller blinds
A classic and timeless design that features a simple roller action to move the blind up and down. It's fast become a popular choice in children's bedrooms as with its neat fit close to the window and the blind material, when made of blackout fabric, blocks light entering the room. A clean, sleek design that works both in modern and traditional properties, available in a range of colours and material prints.
Venetian blinds
Neat, effective and very popular venetian blinds have become the leader in blind window dressings due to the endless colour options, product materials and the fact they are great at creating many options when it comes to controlling privacy and light. Horizontal slats, taped vertically with ribbons or cords at intervals provide a design that can be tilted at varying angles, lifted fully or tilted fully closed.
There are endless options when it comes to choosing your blinds, wood effects, waterproof features and contrasts in slat and ribbon designs, meaning finding a style suitable for your home should be easy.
Mini and Micro blinds are similar to venetian blinds, they just feature much smaller spaces between the slats.
Roman blinds
Are made of fabric and feature a folding method where the fabric folds into itself when raised, because of this the gather of folded fabric at the top often forms a block to light entering that part of the window. Roman blinds are a timeless look that is a great choice if you want to incorporate matching fabrics from other elements of your room, for example, cushions, curtains or sofa fabrics.
Vertical blinds
Offer a great solution when it comes to adding blinds to a room with patio or French doors. Hanging vertically they offer the option to be opened (gathered together) from the centre point or from one end allowing the door to be fully accessed. They also have a tilting option similar to venetian blinds and the option to be closed fully.
Panel blinds
Are a modern option when dressing large windows or patio doors. They hang vertically and are set in a track on fine rollers positioned at the top and bottom of the blind. When they open they neatly fold against one another. With plain and printed options these blinds could provide a contemporary look for a new space.
Solar blinds
They are very sheer and allow light in but block out the intensity of it, great for very large window spaces that get a lot of sunlight.
Smart blinds
Fit into our modern world, a world that is using more and more technology. Smart blinds are linked to smart home technology and can turn a window from everyday glazing to a frosted or blacked out window at the tap of a button. Smart technology can also be fitted to existing blinds allowing you to control the light and privacy of your home even when you are away from your property.
The choice you have when it comes to the style/colour of your blinds is never-ending but here are a few tips…
Wood is a classic material, its timeless and adds warmth to a space
A wood effect material will give you the same style as wood but will be much lighter in weight and comes with added benefits like the waterproof materials
Metal adds a contemporary look
Fabric blinds provide endless fabric options from plain to printed, matching, contrasting, sheer or dense
Whether you choose readymade or made to measure, dressing your windows with blinds is definitely a chic and stylish way to add a fresh look.
Categories: Advice, Decorating Tips, Home Improvement