5 Reasons To Install A Glass Extension
5 Reasons To Install A Glass Extension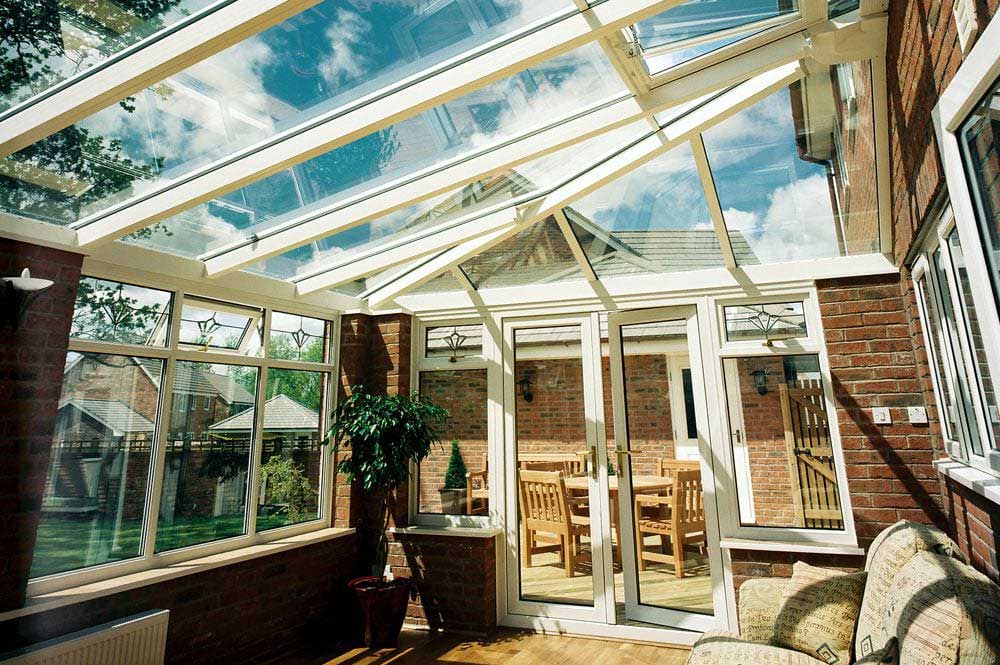 In recent years glass extensions have grown tremendously in popularity, and they're showing no sign of slowing down anytime soon. Homeowners are becoming more and more aware of the benefits of these glazed additions, and are regularly favouring a glass installation over a traditional extension or moving to a larger property.
Many people opt for an extension when their home starts to feel a little too snug. It's incredible what a few more square feet can add to a house, creating a brand new space for the children to play, guests to socialise and of course for you to chill out!
But increasing the amount of space at home isn't the only advantage of a glass extension. We asked one of our specialists to talk about the further benefits, explaining why it's a must-have for homes of all shapes and sizes. Are you thinking about installing in a glass extension? Here are five top reasons to go for it…
1. Bumping up the value with a glass extension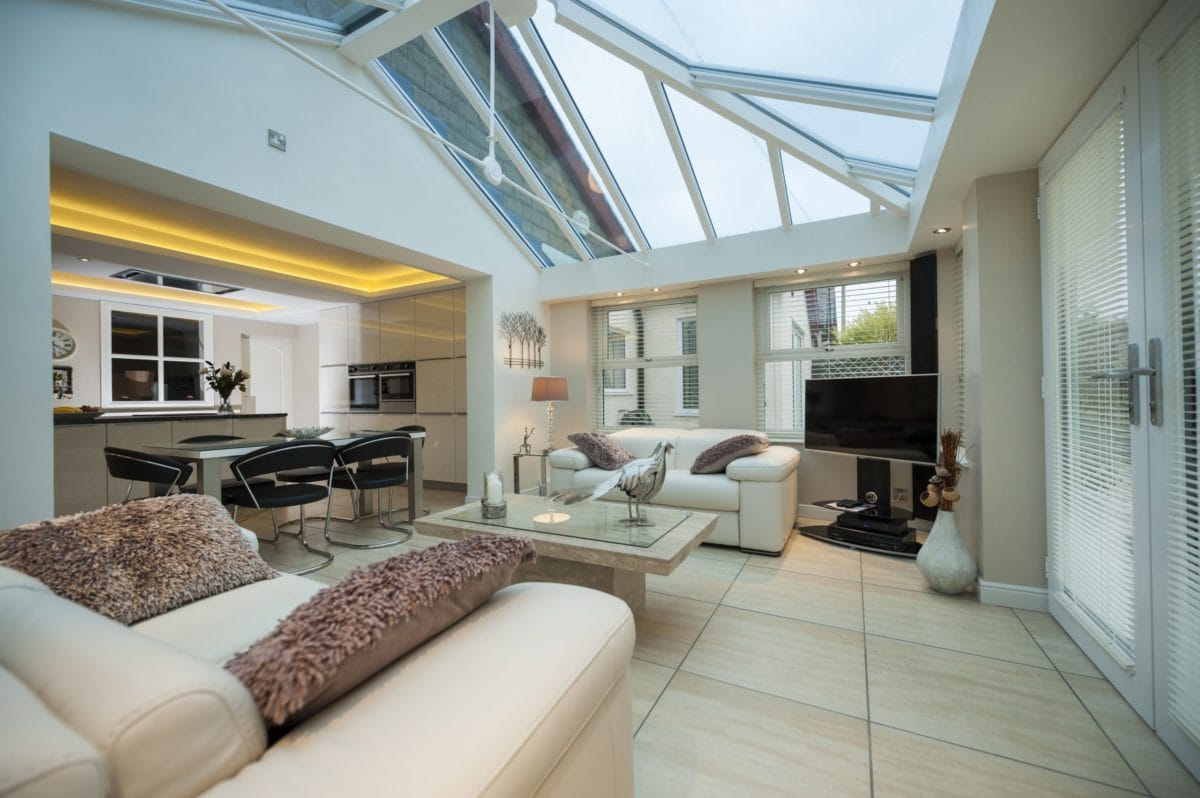 A bespoke glass extension can be much more cost-effective than a conventional extension. In many cases planning permission is not required for an installation that comprises at least 50% of its side wall area and 75% of its roof glazed with a translucent material. That being said, it's always worth checking with a professional to ensure everything is done by the book.
With planning permission (in most cases) not required, you'll already save around £400 with your glass extension. You'll save even more money if you shop around, choosing from a range of specialist companies that offer solutions at competitive prices. At Coral Windows & Conservatories, we're proud to offer high quality glass extensions and beat any genuine quote, meaning you'll receive a bespoke installation for the very best price.
The financial benefits of a glass extension don't end there; in many cases, it can add significant worth to your home when it comes to selling. Even if you don't plan on upping sticks for a while, it's encouraging to know that your house value will increase with the addition of a glass extension.
2. Glass extensions Bring the outdoors inside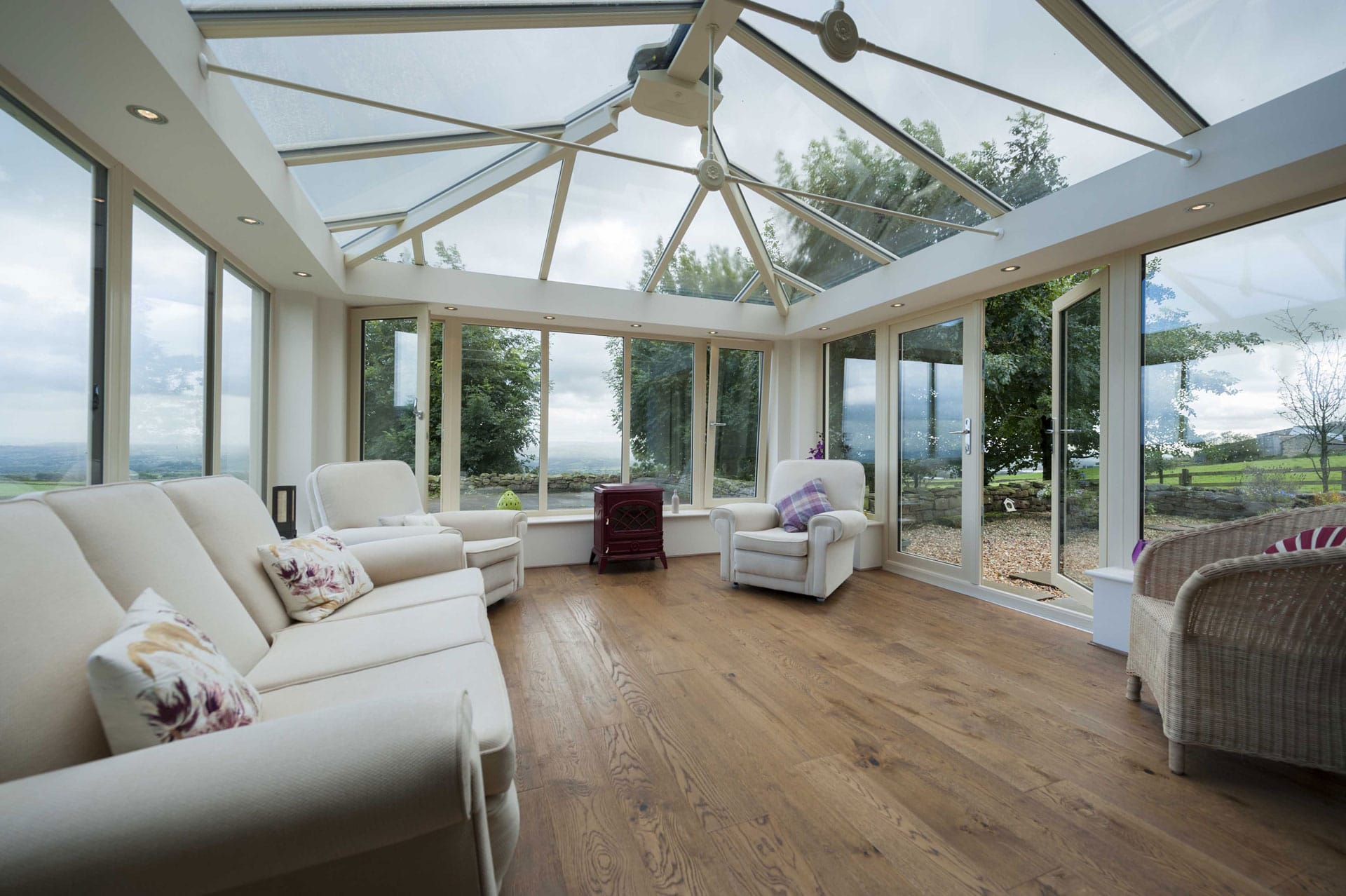 A glass extension has the distinct ability to merge the boundaries of inside and out. Your garden will become an integral part of your living space, even when the doors are closed. Large glazed areas make for panoramic views, so you can feel al fresco even if it's nippy outside.
Of course, when the sun is shining nothing beats sitting out with a glass of wine. With a glass extension, you can make the most of the weather while your little ones play safely, always in sight when they move between the inside and out. And when wintertime comes, the whole family can still experience the garden within the safety of a glazed exterior, enjoying the outdoors despite wind and rain.
Bifold or sliding doors work a treat with glass extensions, further adding to the feeling of outdoor living. These specialist door solutions have the ability to further transform your home, opening up a considerable area and blurring margins of indoors/outdoors even more.
3. Cool when it's hot, warm when it's cold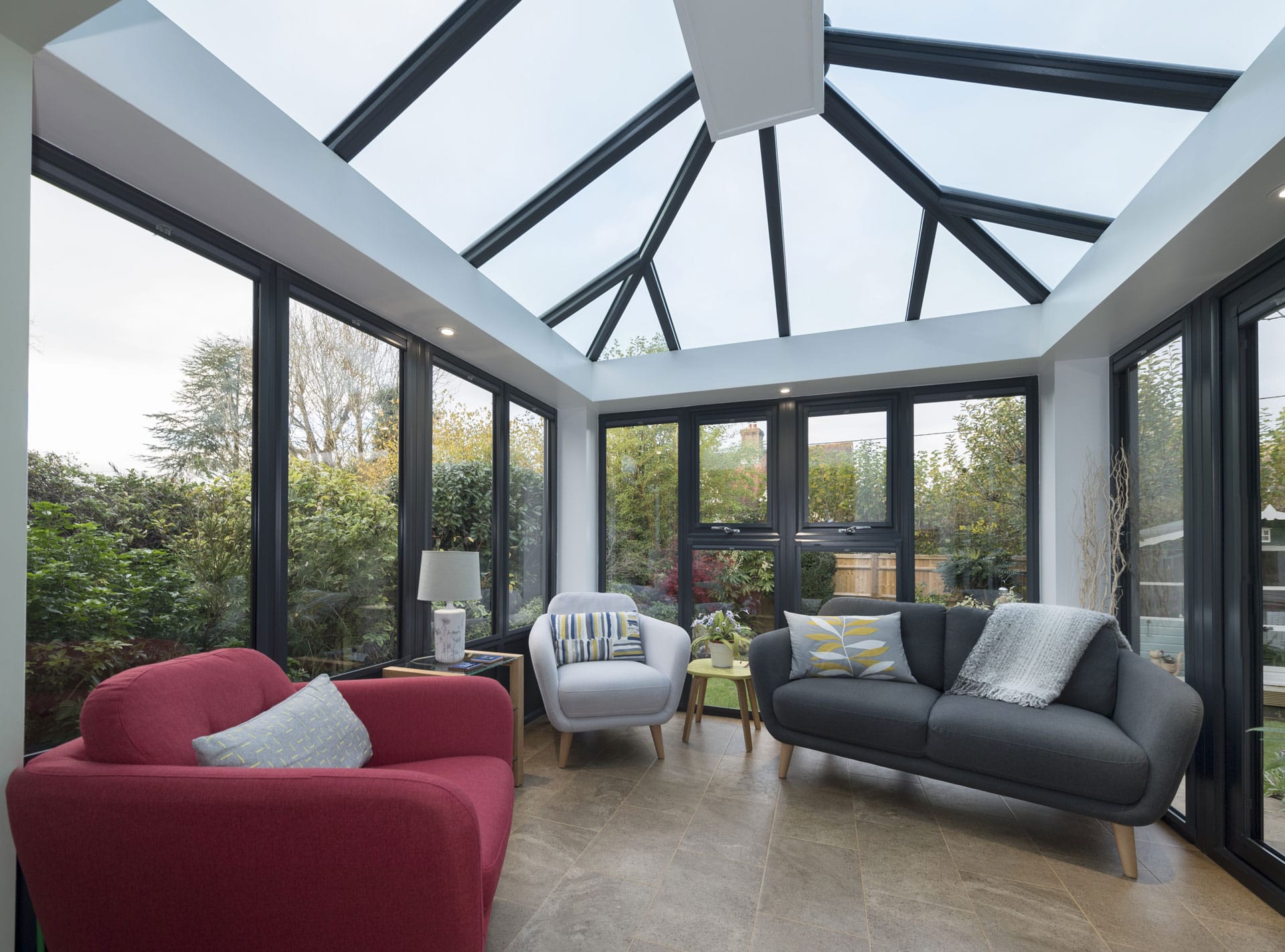 One of the biggest advantages of a glass extension is its versatility throughout the year. When it's too hot outside, you can enjoy the weather in the cool, comfort of your extension, cracking open the windows and doors to welcome in the breeze. When it's cold, you can stay toasty inside, especially if you choose triple glazing, which is up to 40% more energy efficient than typical glass. This high quality glazing will also stand the test of time, unaffected by rain or sunrays.
A glass extension makes the most of all available natural light, heating itself sufficiently and saving you from switching on the radiators. Best of all, you and your family can receive a healthy dose of vitamin D from the sunshine, even when it's fleeting!
4. Keeping things bright and breezy
Glass extensions welcome in the sun and help to brighten up your house. With the majority of the installation made from glass, there's an airy feeling that translates throughout the rest of your home.
These types of solutions are synonymous with the cool, contemporary home, providing a sleek modernity that helps to create space. Of course, there's no reason why your glass extension can't complement a more traditional building; at Coral, we offer our customers a wide range of design choices to ensure their purchase is a seamless fit with the rest of their home. Whether you're a fan of the contemporary or the classic, you're sure to find the perfect glass extension.
5. Peace, quiet and privacy
While glass extensions offer the space and light that's ideal for children and socialising, they're also brilliant hideaways. There's no better place to snuggle up with a book and a cup of tea, enjoying the tranquility of the outdoors while the kids run riot.
Amp up the privacy by investing in some quality blinds, which will ensure nosy neighbours are kept at bay. Vertical blinds are a great solution for when you want to enjoy sunlight and a breeze without compromising on privacy, while rollers or Roman blinds can help to inject a little more depth and personality.
There are so many reasons to install a glass extension, and when you shop with Coral Windows & Conservatories, you're guaranteed to find the very best solution for the very price. Take a look at our further information about glass extensions, or get in touch with a member of the team by calling 01133 996 035.
Categories: Advice, Energy Saving, Home Improvement, Products