How could energy-efficient double glazing save you money?
How could energy-efficient double glazing save you money?  
The short answer is "yes" Your energy expenditures will be reduced thanks to double glazing.
Even though the advantages double glazing can have on a structure have been widely publicised, it's estimated that 7% of UK residences lack double glazing. This is likely because many property owners are ignorant of the details of double-glazing installation and how it may affect energy costs.
Read on to learn how double glazing can be ideal, whether you've just bought a new house, upgraded your current glazing units, or want a practical solution to reduce your utility costs.
Double Glazing Explained!
All buildings will lose some heat via their walls, roofs, and windows, but you can ensure that your house loses the least heat possible. Coral's double glazing is specifically made to insulate your home well and retain the most heat possible. Your energy costs will be lowered by installing energy-efficient double glazing since less heat will escape through the windows. Because the windows maintain the heat inside the building, you won't need to turn up your heating as much or leave it on for long periods.
Double glazing is assigned a window energy rating (WER) to assess how effectively each window saves energy. A+ represents the best-performing windows, while G represents the worst-performing windows on the Window Energy Rating (WER) scale. A window will be more energy efficient the higher the rating it receives. To learn more about window energy ratings, go here. Older windows are less energy-efficient and frequently allow heat to escape directly through the window. Older windows typically degrade over time and may operate differently than when they were first installed. Your energy expenses should be significantly lowered, and draughts should no longer exist if you replace old G-rated windows with new A-rated ones.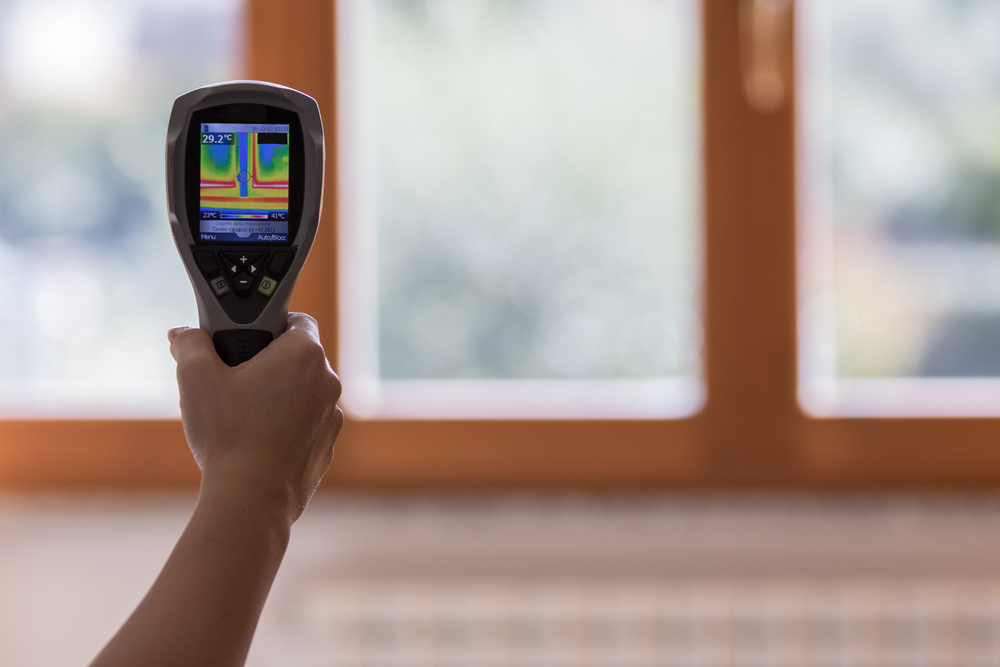 Finance calculator
Upfront Costs vs Long Term Investment
Buildings' heat loss is addressed with double glazing, which can reduce the insulation in part or total throughout the windows' lifetime. Double glazing requires installation, so the project should be viewed as a long-term investment that will immediately increase a building's thermal efficiency. Moreover, double-glazed windows frequently help raise a home's market value, even in the short term.
The return on investment you will experience after paying the first upfront fee will undoubtedly make the purchase worthwhile. Yorkshire homeowners can utilise our online energy-saving calculator to see how this investment would impact them positively. Using this tool, you can work out the energy and money saved by updating your home with energy-efficient double glazing. 
Energy-Efficient Double Glazing Prices
The quality of your double glazing will depend on the standard of the glass and frame as well as the expertise of the installation team. We have been rated the UK's number one installer by Which? Trusted Trader of replacement windows and doors. We fit thousands of installations all over the country every single week. You can trust in the experience and expertise of Coral and the quality of our products to find the perfect double glazing for your home.
Please get in touch with the Coral team today if you want to purchase efficient double- or triple-glazed windows for your Yorkshire home. We can provide you with a free estimate for your new windows and develop custom designs based on the specifications of your project. Alternatively, You can call us at 0800 058 1777 if you have any inquiries regarding our goods and services.
Categories: Advice