Keeping things classic with a Victorian Conservatory
Conservatories became popular in the 16th century when the wealthy discovered citrus fruits; they wanted to create the perfect environment to nurture and grow these tantalising fruits that they had tasted from lands afar. The Victorian period in the 19th century became a golden age for the conservatory. A glass garden room that caught the right amount of sun throughout the day was created to enjoy growing a wider range of produce to consume and a space to relax.
Fast forward to today and the Victorian Conservatory couldn't be a more popular choice of design due to its classic styling and simple elegance that has evolved over the years but at the heart has stayed true to a bright room with plenty of glazing to allow the sunshine in just like the Victorian's designed.
What could be more relaxing than recreating the essence of a tranquil garden room to escape into after a busy day or incorporating a Victorian Conservatory into the design of your home to extend living space and create a new way of living? No matter how big or small your current home is here at Coral Windows and Conservatories we can help you to design the perfect Victorian Conservatory that is totally unique for your home.
Our Victorian Conservatories are extremely versatile and work well with large or limited outdoor space, they can be configured in unique ways to help you make the most of the space you have both inside and out. With their classic sharp angled roof and stylish facets to soften the look, the designs are very reminiscent of the Victorian period but with modern materials, the end result is classic yet very long lasting.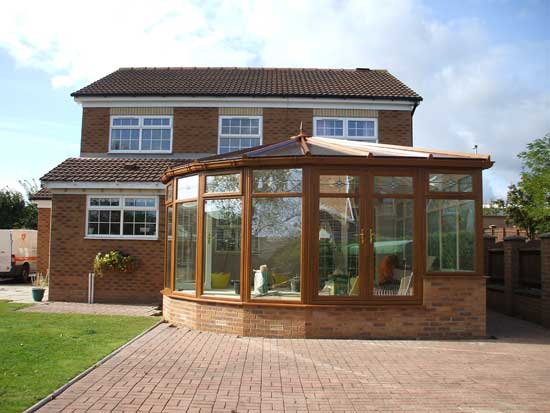 The tailor-made flexible design service ensures a design that will be perfect for your individual needs and requirements, from how many windows and doors and what colour frames and finishes you choose, each and every aspect of design will be fully supported by our expert team of staff and made to fit your home perfectly.
Whether your home is a period property or a new build we can make a Victorian Conservatory work for both you and your home, and the best part is all of our designs feature only the very best quality building materials. All windows and doors feature the highest quality locking mechanisms, safety features and enhance the thermal efficiency of your home, which in the long term could actually save you money on energy bills.
Adding a Victorian Conservatory to your house will not only add a light, airy, spacious living environment to your home it could also add value to your property overall meaning the long term benefits are plenty.
Whether you choose to extend a current living space such as a kitchen creating a larger kitchen-diner or create a separate space to unwind in, adding a Victorian Conservatory is an excellent choice when it comes to adding space but keeping things classic.
Categories: Advice, Home Improvement, Products