How To Make Your Home More Environmentally Friendly in Winter
Have you ever considered how much more gas and electricity you use at this time of year? The average home uses around 500 kWh per month during the summer, but in winter, that rises to over 700 kWh. This means your bills can rise by more than 30%.
When it's cold outside, we all long to be cosy and comfy indoors. We switch on the kettle more often, watch more TV, leave the lights on for longer, and boost our radiators up to the max. We say no to short cold showers and opt for long, luxurious baths, while salads and cocktails are swapped for casseroles, cakes and hot chocolate. These changes in our lifestyle require more gas and electricity, which leads to rising energy bills. We also spend more money on food, transport and gifts at this time of year. If we're not careful, our wallets can take a serious hit, while our ecological footprints see a sudden growth spurt. Winter isn't just painful for our bank balances, but for the environment, too!
Here at Coral we feel strongly about cost-effective, eco-friendly living while still enjoying life's little luxurious. That's why we offer our customers high quality glazed installations that help you to achieve an efficient, functional and comfortable home… as well as looking great! Our uPVC products are highly energy efficient, helping you to keep warm and save money, as well as benefitting from some of the best windows, doors and conservatories on the market.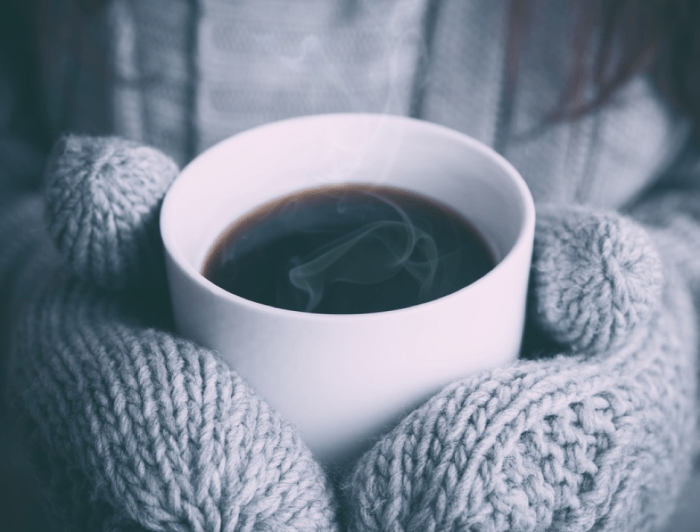 But there are plenty of other ways that you can achieve an environmentally friendly and financially efficient home this winter. Read on to find out more!
Better bulbs
Dark mornings and early evenings call for lights and lamps to be switched on more often. At this time of year, you're much more likely to cry "It's like Blackpool Illuminations in here!" Save yourself the sighs and eyerolls from your family members, and be sure to remind everyone to switch off lights when they leave a room. If your kids are particularly forgetful when it comes to lights, explain that the more money saved on energy bills means more to spend at Christmas! You can also invest in LED bulbs, which are extremely efficient compared to traditional incandescent lights.
Turn down temperatures
We're all guilty of boosting our radiators a little too high when the weather first turns. But do you consider the other techniques you can use for warming up your house? Begin by identifying any areas that can be improved in terms of heat retention – draughts, cracks and ill-fitting windows and doors, for instance. Once these problems have been fixed, you'll be pleasantly surprised at how much warmer your home feels. You should also programme your thermostat and ensure that no family members play around with it. Be sure to turn it off (or at least very low) throughout the night, and also when the house is empty. There's no point in wasting expensive heat, after all!
Careful with curtains
Another effective way to manage your home's thermal efficiency is with thoughtful window dressings. Open your curtains and blinds at the warmest points in the day, allowing the sun to flood inside. When it starts to get colder and darker, shut them tight to retain as much heat as possible. If you feel your window dressings aren't the best performers when it comes to keeping the heat, it may be worth investing in new, thermal efficient solutions.
Tactical tech
Since we spend a lot more time indoors in winter time, we have to find other forms of entertainment. Televisions, stereos, computers and games consoles will all be used more frequently, which means they'll also be guzzling electricity. Tablets and phones may also need to be charged more often. Be mindful of the amount of gadgets you use, and remember to switch things off at the mains (items left on standby can add an extra 10% onto your electricity bill!)
Calculated cookery
At this time of year we all spend a lot more time in the kitchen, cooking up our favourite seasonal specialities. And while we're all prone to gaining a few extra pounds through winter, we don't actually eat a huge amount more than the rest of the year. That means that a lot of food gets thrown away, which wastes our money as well as the natural resources that are used in food production. Be careful when you buy food, ensuring that you only purchase what is necessary, and if you've over-estimated come meal time, make use of your fridge and freezer.
Sensible shopping
You should also give extra thought to the clothes, toys and presents you buy through autumn and winter. This time of year is jam-packed with exciting events like Halloween, Bonfire Night, Christmas and New Year, all of which can be seriously expensive. Make lists before you hit the shops to ensure you don't go overboard; you should treat yourself and your family, of course, but your bank balance will forgive you if you forego the impulse purchases that just end up cluttering up the house.
Now is a wonderful time of year, and by considering your energy efficiency and spending habits, you'll be able to enjoy an environmentally friendly winter without splashing the cash. Do you have any other tips? Be sure to tweet us @CoralWindowsUK and let us know. You can also discover our full collection of energy efficient uPVC installations by clicking here.
Categories: Advice, Energy Saving, Home Improvement