New Windows Add Kerb Appeal To Your Home
5 ways to add kerb appeal to your home.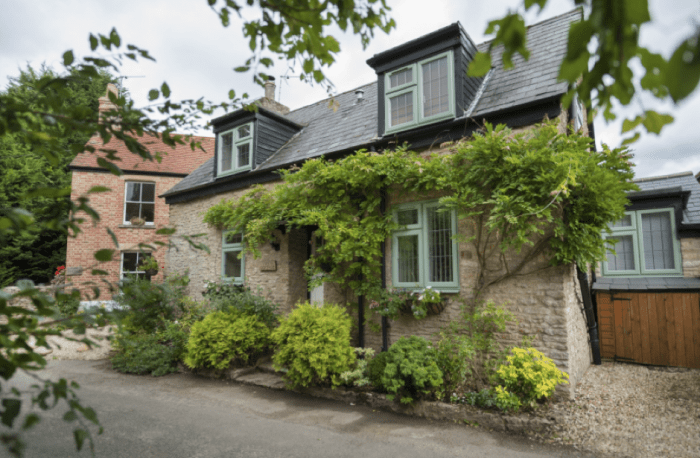 All of us would like a house to be proud of and refreshing the exterior of your home can help to create a warm welcome and seriously boost kerbside charm. A house with kerb appeal not only gives you a house that is pleasing to the eye, but may also add value and saleability.
Whether you live in a grand stately home or a tiny top floor flat there are many ways you can make the exterior of your home more attractive.
Giving your pad a facelift doesn't have to be either time consuming or costly, so if you would like to seriously boost the kerbside charm of your house, then read on for our five top tips.
1) Windows are the eyes to your home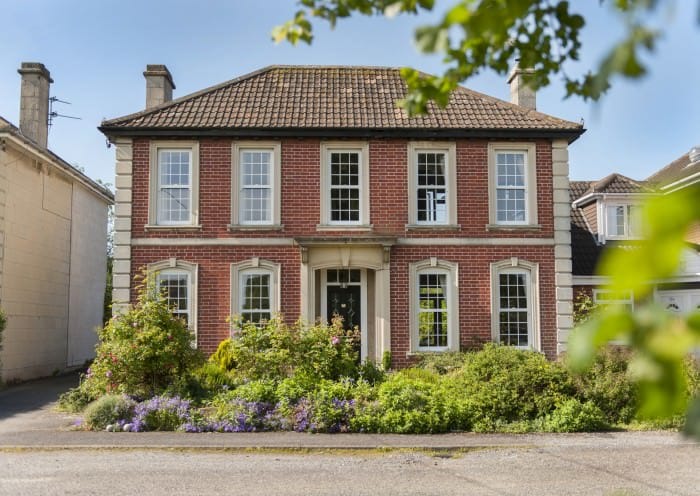 Probably the most basic thing you can do to improve the kerb appeal of your home is to give your windows a good wash. Cleaning your windows regularly also helps to maximise the light coming in too, so it's a win-win situation.
We don't want you falling off any ladders so you may want to pay a window cleaner to clean the high windows but cleaning ground floor windows are a breeze. Have a look at our guide to cleaning windows and doors for more inspiration and advice on caring for your windows.
For a simple way to make over your house, think about painting window frames.
Windows are the eyes to your home and a fresh lick of paint can do wonders to transform its appearance.
Don't feel like you have to go for the obvious white colour either, windows and doors can look fabulous in a wide range of colours.
Make sure you consider the style of your home and choose colours accordingly. For example, pastel shades of greens and creams complement cottage styles wonderfully whilst black works well with modern sleek buildings.
Check out our recent blog on UPVC Coloured windows and doors HERE.
If you find your windows look unsightly, draughty or have just seen better days, it may be that your windows and doors need upgrading.
New windows offer a whole host of benefits including greatly improving the aesthetics of your home, energy saving and low maintenance. Take a look HERE for our wide range of windows including our tilt and turn windows which are modern, practical and allow easy window cleaning. Best of all they are available in a variety of finishes, shapes and sizes to suit your home.
2) Doors make a great first impression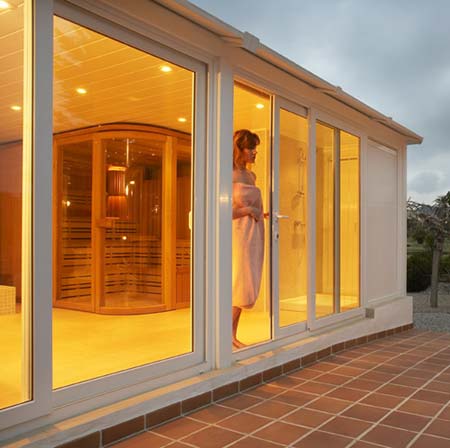 Having a presentable front door is so important to make a memorable first impression.
It's one of the first things visitors see up close when checking out your house so peeling paint and wonky house numbers just doesn't go down well .
Make sure your door is clean (give it a good wash with soapy water regularly) and as with your windows a fresh coat of paint can work wonders.
Upgrading your front door hardware such as the door knocker and letterbox is a cost effective way to improve the appearance of your home but make sure the elements match to add the most appeal.
Replacing your front door gives you the chance to really refresh the look of your home and with so many options to choose from including UPVC, Composite and Hardwood, you are spoilt for choice.
3) Garden glamour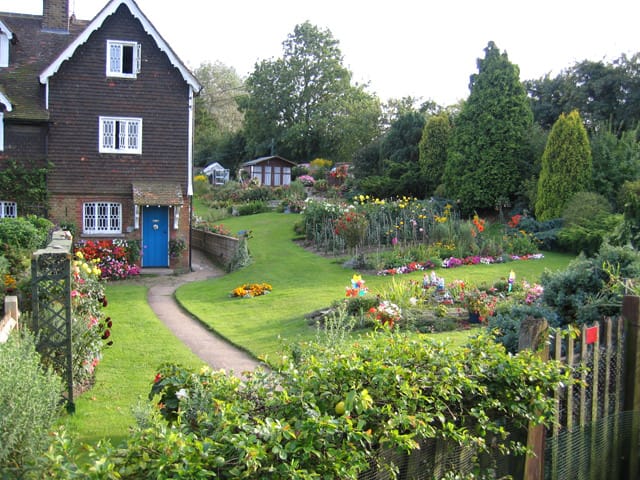 If you are lucky enough to have a front garden, ensure that the grass is kept well-trimmed and weed free.
Remove leaves regularly in Autumn and Winter, and think about adding splashes of colour by planting bedding plants in the Spring and Summer.
Even if you don't have a front 'garden', using containers, window boxes and hanging baskets adds a great deal of kerb appeal and makes your home look attractive (and smell gorgeous too).
Don't underestimate how much flowers and plants can improve the appearance of your home, just remember to water your flowers well for a bloomin' beautiful exterior.
4) Clear the clutter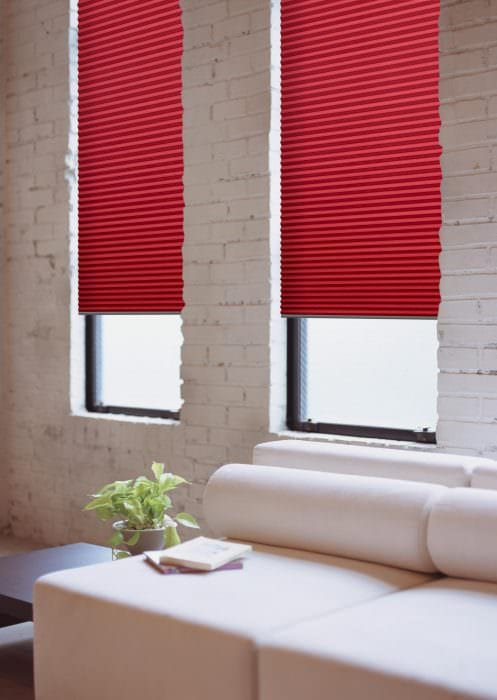 If the front of your home is untidy and unkempt then be sure to have a good clear-out because clutter can be a real eyesore and if you're considering selling, will reflect badly to potential homebuyers.
Wheelie bins by the front door are unsightly but perhaps there isn't the option to put the bin around the back of the house.
In which case you could think about using screening, trellis or even wheelie bin stickers to disguise them.
Make sure paths are neat and tidy, if needed use a pressure washer to get rid of dirt and grime and use a detergent to reduce mould growth.
If your wellies and the kid's bikes are often dumped by the front door, then using a garden store is a great way to hide all the clutter helping to keep the front of your house neat and tidy.
5) Window decor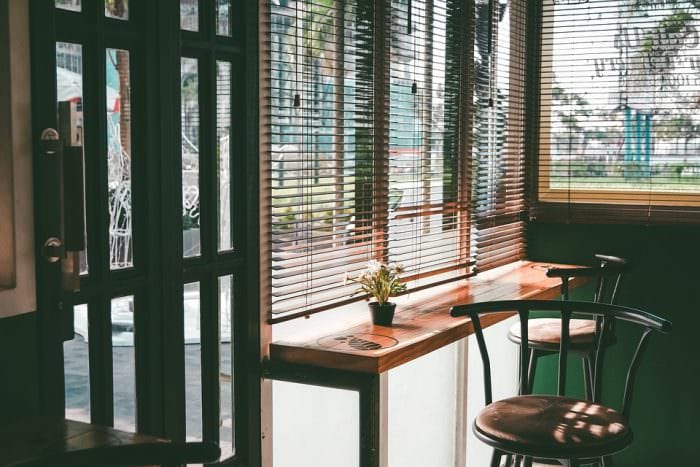 Not only is it important to have great looking windows on the exterior, is important to think about what you can see through them from the outside.
If your curtains are faded and tatty or your blinds are lopsided and falling apart then this will ruin all your hard work in making the exterior look appealing.
Window shutters look stylish or simply updating your curtains and blinds can have a big impact from the outside.
A vase of flowers in the window can make your home look warm and inviting and, why not try having some well positioned bunting in the window for a fun fairground feel.
So follow our five top tips to increase your 'kerbability' and you'll have yourself a house that will give you a flush of pride every time you come home.
You may even find the neighbours try to 'keep up with the Jones' which will inevitably improve the look of the street too. Good luck!
Categories: Advice, Decorating Tips, Home Improvement, Products