Top tips to consider when it comes to choosing doors
Where do you begin when there are so many designs, colours and details to choose from? We are not talking about shoes, cars or the latest fashions here were talking about doors.
Yes, that's right, here at Coral Windows and Conservatories we can provide you with not only a great choice of door designs including a vast range of colours and personalised details we can provide you with a door that is safe, strong and most importantly keeps your home secure.
We pride ourselves on providing top rated products that are made of long-lasting quality materials, and that are fitted into your home by experienced and well-trained fitters. This is not just about choosing what a door looks like, it is about choosing a product that will enhance your property, improve the economic performance of your home and most importantly provide you with added peace of mind.
Doors…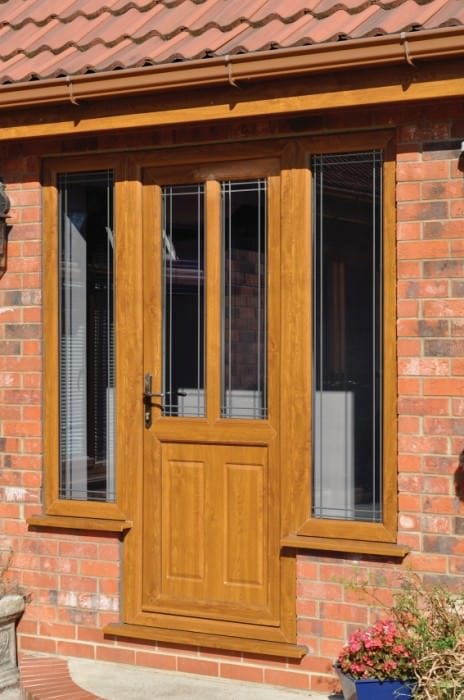 UPVC Doors are made of strong materials that are designed to be hard wearing and low maintenance. With made to measure designs you can be sure of the perfect fit for your home no matter what style you choose. With a range of colour options, background patterns, modern and traditional leaded designs and bevels there is sure to be a door right for you, there is even the option to design your own glass for a totally unique look.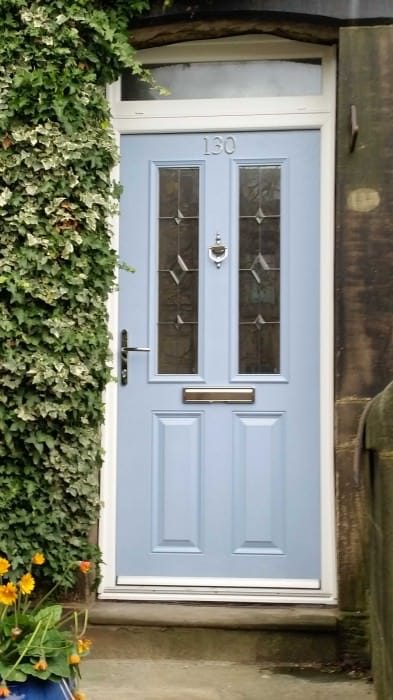 Composite or GPR (glass reinforced plastic) Doors look and feel like wood but are a lot more hard wearing than traditional wood due to their unique composition of added fibreglass, steel reinforcements and ridged polyurethane cores creating an end material that is very strong, hard wearing and won't warp, twist or peel like wood. A low maintenance product that is available in a wide range of colour options, styles and with a choice of added design details and features.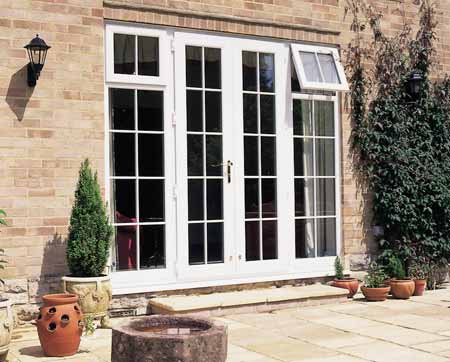 Patio, French or Bi-Fold Door designs are all tailor-made to your properties exact specifications and come with a choice of window frame styles and colours to choose from.
All of our doors feature double glazing and with a choice of triple glazing, you can add even more thermal efficiency to your home. Each door features toughened or laminated safety glass that adheres to British Standard BS626, and all doors feature the exclusive MUL- T- LOCK system to prevent break-ins from cylinder attack. With anti-snap cylinders standard and guards over locks along with top locking mechanisms and the choice of added hinge bolts, you can be sure that your door will be fitted with the very best elements to keep it secure.
How do I know which door to choose?
Below you will find top tips to consider when choosing new doors.
Style of property – The style of your property is probably the top consideration when choosing a door. The period your home was built may make choosing a door a straightforward task or it may make it more challenging, you may face difficulties when wanting to make changes or upgrades to a properties appearance if it is listed or has special features. Whatever your thoughts or ideas the experienced staff at Coral will be more than happy to discuss your thoughts and point you in the right direction if further permission is required.
Keep things simple or make a statement – When choosing a door, think about whether you want to have a design that blends effortlessly into the existing buildings features or creates a statement that adds contrast and drama. This is an important consideration when choosing a front door as it affects the aesthetics of the front of the property overall.
Traditional or Modern – The choice of colour can affect the appearance of a door overall. Choosing an Anthracite Grey door will instantly add a modern feel to a building due to the contemporary dark shade. A darker wood effect door such as Rosewood or Nut Tree instantly creates a more traditional feel as does a colour such as Chartwell Green. It is important to really think about the overall look you want to achieve as depending on the building materials your home is made from a colour like Anthracite Grey works well with both traditional building materials such as reclaimed stone and modern whitewash finishes, but will still create a very modern aesthetic in comparison to a wood coloured door paired with the same building resources.
Practicality – Don't forget it is important to consider how you will use a door, as silly as this sounds it is a daily function that wants to feel easy and practical. This is especially relevant if choosing back doors that open up onto a garden or if the back access is via a living space area such as a dining or living room rather than a kitchen door. Consider how much you will use the door for daily access and the type of living you enjoy in the summer months. Maybe choosing a new door is a way of developing a new style of living, for example, Bi-Fold doors create a seamless link between interior and exterior living spaces bringing the outside in creating an extended living space for family and friends to enjoy.
No matter what doors you choose for your home, make it personal, as each and every home is and as unique as the family that lives in it, and be reassured that no matter what the colour or style, doors from Coral will be secure, well made and long lasting.
Categories: Advice, Home Improvement, Products