How To Dress Your Windows: Kitchens & Bathrooms – Coral Windows & Conservatories: Window Dressing
Window dressing – ask the experts
The two most functional spaces in the home are the kitchen and bathroom. These rooms brim with appliances, fixtures and fittings, along with practical units and furniture that are non- negotiable for a comfortable and efficient home. Of course, just because a space is functional, doesn't mean it can't be stylish. Window dressing can mean the difference between a room you love and a room you simply live with.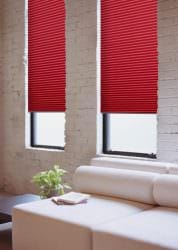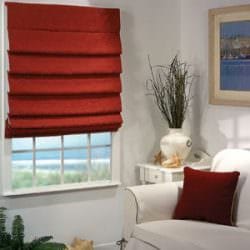 At Coral Windows & Conservatories we understand the importance of installations that maximise the functionality of these rooms. Great windows and doors will make the space light and secure, as well as ensuring excellent insulation and soundproofing. Kitchens and bathrooms also require effective air flow, safeguarding the home against damp and condensation. These spaces are characteristically busy, too, which means durability and easy maintenance is a must.
We manufacture glazing solutions, and that means we know a thing or two about dressing them. Our experts are always keen to offer suggestions to customers, explaining how they can make the most of their new Coral window or conservatory through effective treatments. With that being said, it's about time we offer our advice right here. Read on to find out how to dress your kitchen and bathroom windows effectively…
Kitchen window dressing
Your kitchen window dressings are likely to get splashed and stained, especially if they are situated above a sink or stove. Choose a fabric that can be blitzed easily, and bear in mind that you don't want the material to harbour odours from cooking. If you're a fan of Roman blinds, remember that they may need to be dry cleaned on a regular basis to keep them looking spick and span.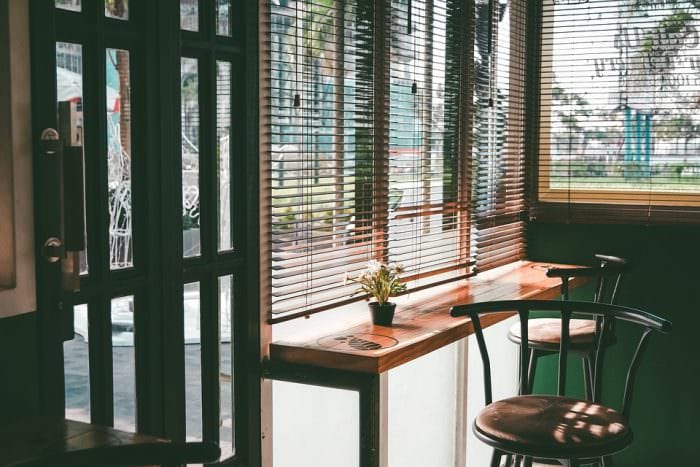 Your family will spend a lot of time in the kitchen, so it's good to give yourself the opportunity for extra privacy. If your kitchen is overlooked, choose a dressing that can be configured to obscure views from outside. Wooden or venetian blinds are especially effective, as the slats can be moved to an angle that retains natural light while banishing nosy neighbours!
Sturdy blinds aren't everyone's cup of tea, but fortunately curtains can also work well. This window treatment will give you plenty of freedom in terms of colour and pattern, selecting a fabric that adds a pop of colour and interest to an otherwise bland backdrop.
It's important to remember that sunlight can damage and fade furniture, so protect your kitchen units by opting for a protective window treatment. Many sheer window shades will identify their UVA and UVB ray protection, so it's always worth taking a closer look.
In a room that is characteristically packed with metal, wood and sharp edges, it's good to introduce a little style and softness with your kitchen window treatments. If bold patterns aren't your thing, you can select a textured fabric that adds interest without being garish. Modern stripes work well in a contemporary kitchen, while pretty florals are great to complete the country cottage look. Wooden finishes are timeless and warming, while sheer neutral fabric is worth considering for optimum light and the illusion of extra space.
Bathroom window dressing
Privacy is even more of a must when it comes to the bathroom. Of course, this shouldn't compromise the natural light that you desire for a typically tiny space. We recommend wooden blinds for your bathroom window, which are fantastic at obscuring views from outside while maintaining efficient light and air flow. Wooden blinds are also very easy to clean and maintain, and when treated with paint or varnish, will stand the test of time against dampness.
Wooden blinds complement a range of interior styles, from light, bright, minimalistic spaces to more traditional decor. Shutters also boast similar
benefits, and offer the additional feature of separate sections being open and closed at the same time.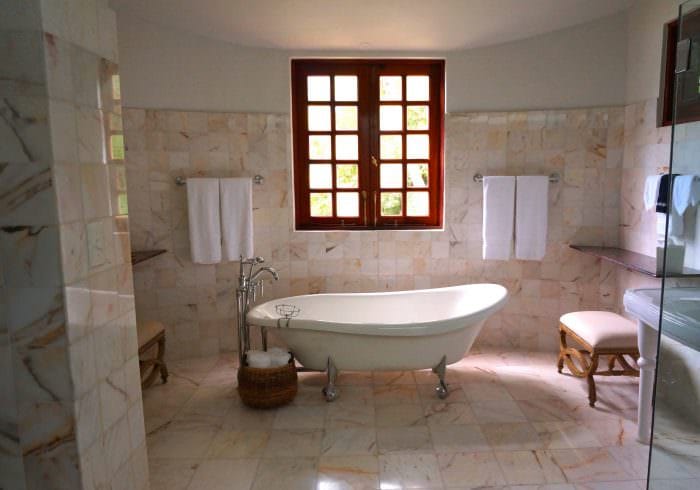 Some bathrooms feature skylight windows, which should be dressed with a roller blind. We strongly recommend water resistant fabric, as certain materials are prone to retaining water and becoming mouldy. One of the pros of roller blinds is the choice of colours and patterns available, so you can select a window dressing that matches the rest of the space perfectly.
Many homeowners prefer to layer up their window treatments for added style and softness. A wooden or roller blind can be dressed up with an extra voile or curtain, which can be a functional addition, or simply draped stylishly upon a pole. There's no reason you can't add an extra in the form of tiebacks or finials, too; the whole window can be transformed with these small accessories, which will bring style and interest to an otherwise simple dressing.
Window dressings should be highly functional, especially in the kitchen or bathroom. However, this doesn't mean the look and feel of the space has to be compromised. There are plenty of practical yet stylish window treatments readily available on the market nowadays, so spend some time tracking down the perfect product for your home. You can find out more of our window dressing recommendations by getting in touch with one of our friendly experts, who will more than happy to discuss your requirements – simply call 0113 996 032. High quality glazing deserves the very best treatments, after all!
Categories: Advice, Decorating Tips, Home Improvement