3 great ways to make the most from your new conservatory
When a family comes along or when a family grows, so do the contents of your home.
Adding a Coral conservatory can provide you with a valuable amount of extra space that can be used in a variety of ways. Whatever your contents, there is a conservatory for you, a style to suit your home and to meet your lifestyle needs.
Whether it is an Edwardian Conservatory, Lean To, Apex, P shaped or Victorian design Coral will ensure their highly skilled, dedicated team will complete the work in a quick, stress-free and professional manner.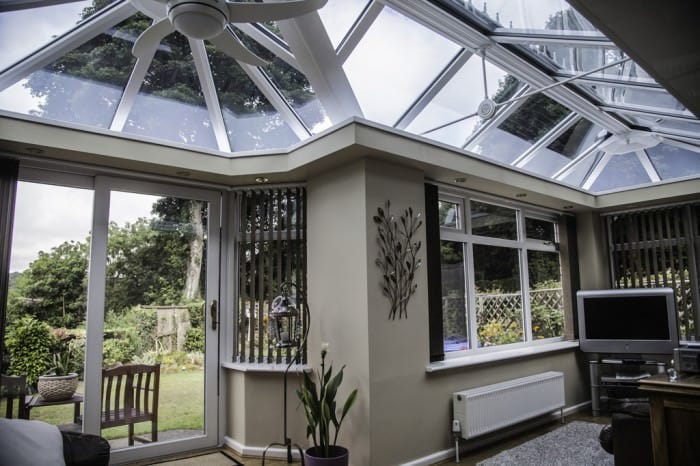 Once you have decided on the right Conservatory for you, how do you make the most of your new family space?
Below are some points that will help you decide how to make the most of your new conservatory.
Using the new space: Think about how your family will use the space. Will they use it every day or more for when large groups of family get together? Think about lighting, décor, colours and flooring, all have an impact on the new space and light, affecting moods, and general wellbeing. However you use your conservatory you will want to create a space that is practical, relaxing and enjoyable all year round.
Altering living spaces: By looking at the new layout and added space created by your conservatory you may decide that a better use of the space would be to re-arrange living spaces. For example; a light, airy space created by your conservatory would make an excellent dining space for entertaining friends and family. Making changes allows an existing room to now have a new use. For example a family playroom or office.
Sorting through things: Having a good sort through your household items, especially toys and games will help you decide whether you need to keep them or recycle/ pass them on. Doing your bit for the environment just as we aim to do as an Eco friendly business. By having less items to store, display, and organise the more time you will have to enjoy the added space of your new conservatory. If you decide to use your new added space for a playroom think about good storage solutions that make the most of your conservatory environment. For example, floor storage solutions are good for younger children but if your family are older maybe shelves and a book case are more appropriate.
Not only does a conservatory provide you with that all important added space, a conservatory will add value to your home, extra sunlight to your living space and provide you with added security due our high standard security features.
Keeping the heat in and the noise out is also an added bonus of a conservatory.
Don't forget a happy family space is one that is welcoming, warm and secure all of which a Coral Conservatory can provide.
Call us for further information or to book a quote.
Categories: Advice, Decorating Tips, Home Improvement, Products