How To Dress Your Windows For Christmas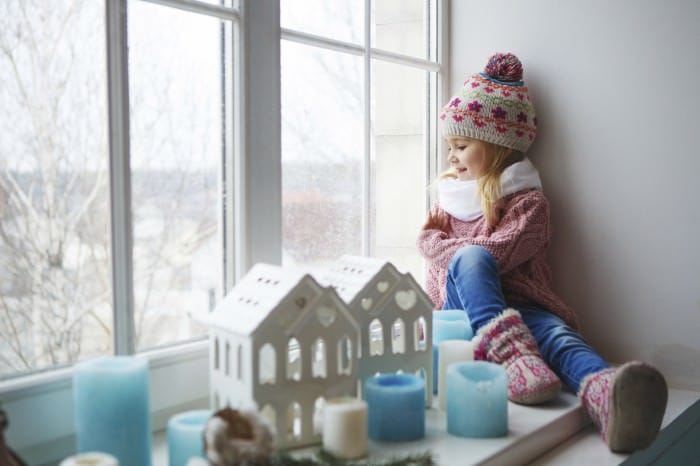 'Tis the season to start thinking about how to add a little festive magic to your home. As the nights draw in and our thoughts fall to buying gifts, spending time with loved ones and our favourite Christmas pastimes, it's time to gather inspiration for how we'll set the Christmas scene in our homes this year. Do you usually follow a set theme? Have you done so for the past 10 years? Why not branch out and try these unique ideas for dressing your windows this Christmas and give your neighbours something to stare at!
Stained glass stickers
One of the easiest (and cheapest) ideas is to go to your nearest craft store and pick up some stained glass stickers. This is a good one to get the children involved with too, let them choose their own stickers and have them create their very own Christmas scene! It will keep them busy for hours and will give your windows a bit of family personality. Add a touch of fake snow and some twinkling lights and you're good to go!
Remember: always check that there isn't a special coating on the side the sticker will go on to!
Windowsill ornaments
If you don't like the idea of sticking things on your windows, why not pick up some decorations to place on your windowsills? You could get mini Christmas trees in plant pots to decorate at home, or place some colour-coordinated tinsel draped along the length of your windowsill. And if that wasn't enough, spray some fir cones with a silver shimmer to create a winter wonderland look.
Curtain rail decorations
If you've got a fairly sturdy curtain rail, you could hang a string of decorative beads, tinsel, or good quality string from either side, and hang candy canes and baubles from it for something a little quirky! Alternatively if you've got a wide window, make a focal point and hang your family's Christmas stockings from the curtain rail, as opposed to the more traditional fireplace spot.
Keep it simple
If you're wanting to keep Christmas subtle, try hanging a single wreath in front of your window. It won't overcomplicate the look and will keep the room looking traditional with just a hint of Christmas. For contemporary rooms, bring the outdoors in and collect some dried twigs. You can spray paint them silver or gold for a delicate sparkle and place them in glass vases on the windowsill. Again it won't overpower the room but there will be a definite hint of festivity!
If you're still stuck for ideas, you can definitely take some inspiration from these world famous store window displays from last year, guaranteed to get you feeling festive!
Have you started decorating your windows for Christmas? Share your festive snaps with us on Facebook and Twitter!
Categories: Decorating Tips