Conservatory Décor Tips
A conservatory is a highly desirable feature of any home, and here at Coral we want yo give you tips on transforming your interior space by giving you an extra light filled room to entertain and relax whilst bridging the gap between your garden and your home.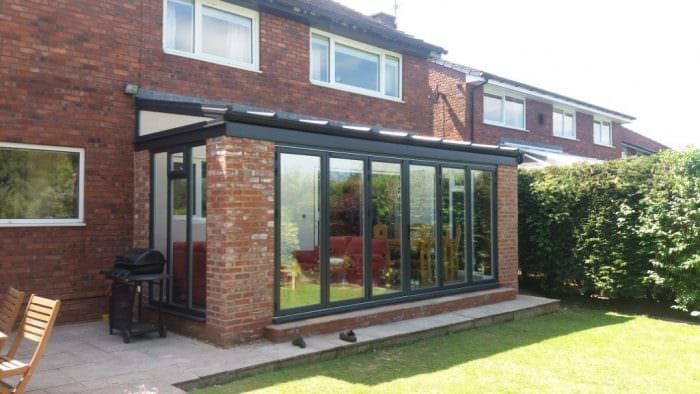 Whether you want some tips on how to make the inside of your new Coral conservatory look fabulous or you are simply considering changing the décor of your current conservatory, let us help you with our handy top tips to inspire and get your interior design juices flowing. 
How will the space be used?
To get the best from your conservatory you want it to be both beautiful and practical but to achieve that balance successfully you need to consider a few things first. Think about how you will use the space.  Perhaps the conservatory will be used primarily as a dining room, in which case of course a functional dining table and chairs are a must, alongside perhaps a sideboard to keep your plates and table-mats handy. If you're planning on using the room as a playroom for the children, then handy storage will be essential and you might want to opt for a fun funky colour scheme.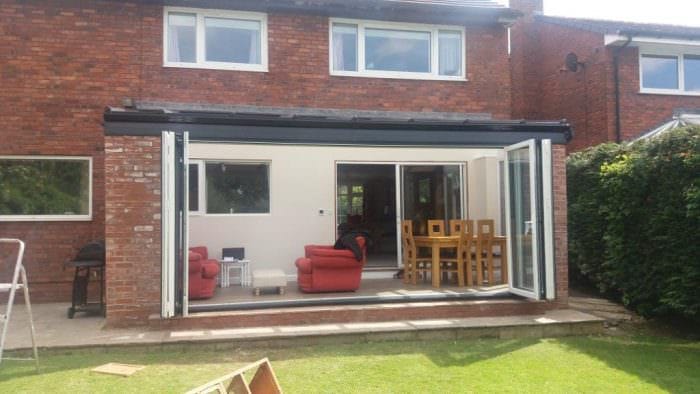 A relaxing space will warrant warm colours and soft furnishings to create a calming atmosphere where you can find tranquillity after a long hectic day. So you see deciding on how you ultimately would like to use your conservatory will influence your design, layout and decor.
Conservatory Furniture
One of the best ways to update your conservatory is by splashing out on new furniture. Upholstered, wooden and rattan furniture are very popular choices though just be aware that conservatories are susceptible to high levels of UV light so make sure your furniture is fade resistant and wont bleach in the sunlight. An obvious but important point is to have a really good think about choosing the right size furniture. Choose pieces that are too big and your room will be swamped and garden views obscured so measure the room and floor area and ensure the furniture fits well. If you like sitting out in the garden, then why not choose lightweight furniture such as rattan pieces so you can move it out easily onto your patio if you're lucky enough to have a fine sunny day.
Conservatory Windows
Due to the number of windows in conservatories most people want to have some type of window coverings so as not to leave you feeling exposed and in the spotlight to all your neighbours i.e. the 'goldfish bowl effect' when the sun goes down. They also provide you with protection from the sun, helping to minimise glare, regulating the temperature and if you get your cards right they'll look stylish too. There are many options available including shutters, curtains and blinds. Let us give you an idea…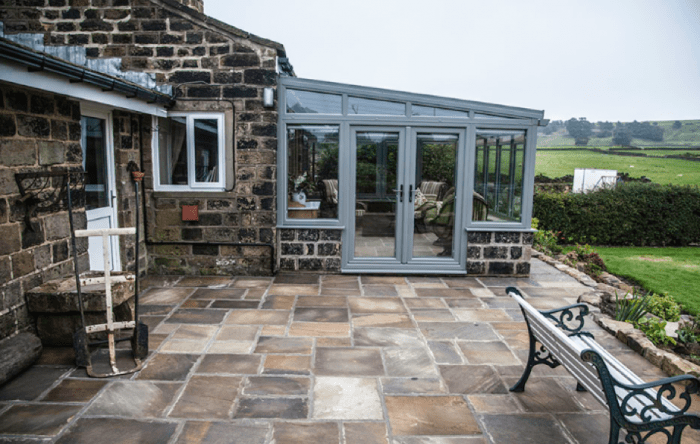 Plantation shutters are very popular at the moment giving a great combination of privacy, light and ventilation. They are durable, easily cleaned and maintained and are available made to measure however they can be expensive depending on the size and number of windows you have.
Curtains are a traditional choice and can create a sense of softness in a room and provide insulation. They give you the opportunity to really bring out your personality with so many fabric colours and patterns available but remember some fabrics are liable to fade so always check with the manufacturer first.
There are various types of conservatory blinds on the market including roller, pleated, venetian and roman. Blinds can be a cost effective choice and as with curtains there are a massive choice of fabrics out there, offering you differing levels of opacity including blackout and sheer.
Green Plants
By incorporating themes of your garden into your conservatory you can sit in the warmth enjoying its beauty even when it's raining cats and dogs outside and let's face it, the wet stuff is a regular occurrence in the UK. Plants and small trees help to create that seamless transition, even a simple vase of fresh flowers can help to add that fresh splash of colour that links the indoors to the outdoors. Citrus trees such as oranges, limes and lemons are ideal for conservatories (and of course Orangeries!) with their fragrant waxy blossom and evergreen foliage.
Accessories
Accessorising your conservatory can give you an opportunity to really update the look of the room without necessarily spending vast swathes of money. To give your conservatory a homely feel a sumptuous rug can add a touch of warmth and comfort, which is particularly important if you have hard cold stone flooring.  Having throws neatly placed over furniture can soften the feel of a room and adds interest, whilst comfortable cushions make attractive accompaniments particularly if you opt to match the cushion fabric with the blinds which is a simple touch that ties the room together beautifully. If you opt for simple plain walls, then using bold patterns or pops of bright colour can help to brighten up the room giving it personality, and if you're after a contemporary feel then a great tip is to hang modern pieces of artwork on the wall.
So there you go, follow our guide and updating your existing conservatory needn't be baffling or time consuming. The fabulous thing about an existing conservatory is that you can decide to completely refurbish the whole room or if you're on a budget you can simply choose one key area to update.
And if you're thinking about decorating your brand new Coral conservatory we hope we've inspired you to get started.
Good luck from us all at Coral!
Categories: Decorating Tips, Home Improvement, Products, Uncategorized