So you've got your new windows? Time to dress them!
THE ESSENTIAL GUIDE TO CHOOSING CURTAIN FABRIC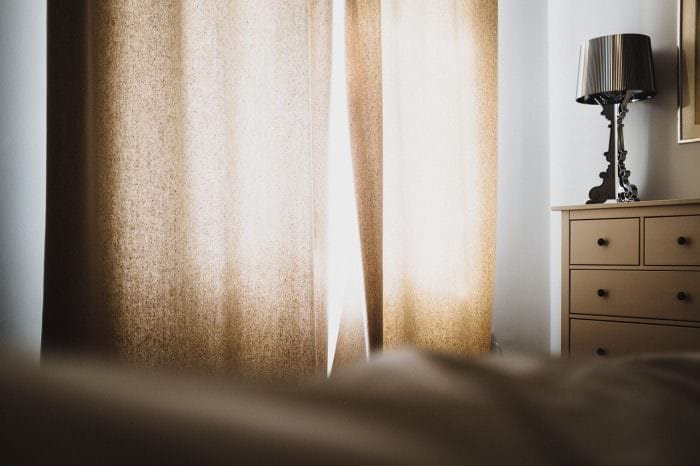 Choosing curtains can be fun and exciting, but for some people it can be a scary minefield due to the overwhelming number of fabric choices available. Don't be daunted when shopping for curtains for your new windows; let us help you to choose the perfect pair with our handy guide.
First off – the fabric of a curtain gives differing qualities and aesthetics and your individual requirements should influence the choice of fabric you ultimately choose.
Consider these questions…
Do you need curtains that provide privacy?
Do you have a young family and/or pets and so require a durable material?
Are you on a budget?
Do you want light to penetrate through or are you looking for a blackout curtain?
Do you need curtains that provide insulation?
Are you happy to have dry clean only fabric?
Do you want to create a formal or casual feel in the room?
When purchasing new curtains, it is useful to know the different common types of curtain fabrics. Curtains can be made from a wide choice of material and combinations of fabric but some of the most popular include cotton, polyester, linen, silk. wool, voile and velvet. Let's have a look at the pros and cons of each of these most common types of curtain fabrics to help you decide which may be best for you.
COTTON Curtains for your new windows?
Cotton curtains are a versatile and popular option and can be suited to all sorts of décor. If your windows are draughty, then using a heavier weight fabric such as a tight weaved or lined cotton will provide an insulating layer between the window and your room, reducing heating bills and minimising energy consumption. Cotton curtains tend to differ on whether you can machine wash or tumble dry so it's always best to check the label before you buy. A broad range of choice at differing prices depending on where you shop.
POLYESTER Curtains, not to be discounted straight away!
Polyester is a synthetic material commonly used to make curtains due to its practical and durable nature. A comparatively cheap option so good for those on a budget and for high volume traffic areas as most types of polyester are machine washable. A hard wearing material that tends to be resistant to shrinking and fading in the sun, and also helpfully doesn't tend to crease easily. However, the material does tend to have a shiny finish to it which isn't to some people's taste.
LINEN Curtains, elegant, but not the easiest to keep crease-free…
Linen is a great look for informal rooms giving a soft, cool, laid back vibe. Environmentally friendly, durable and anti-microbial and mildew-resistant, linen curtains are a good choice for a relaxed and casual look. The cons of linen are that whilst it is a resilient material, it can be prone to shrinkage, as well as the obvious susceptibility to creasing and the tendency to be costlier than some of the other fabrics available in the high streets.
SILK Curtains, a luxurious and opulent statement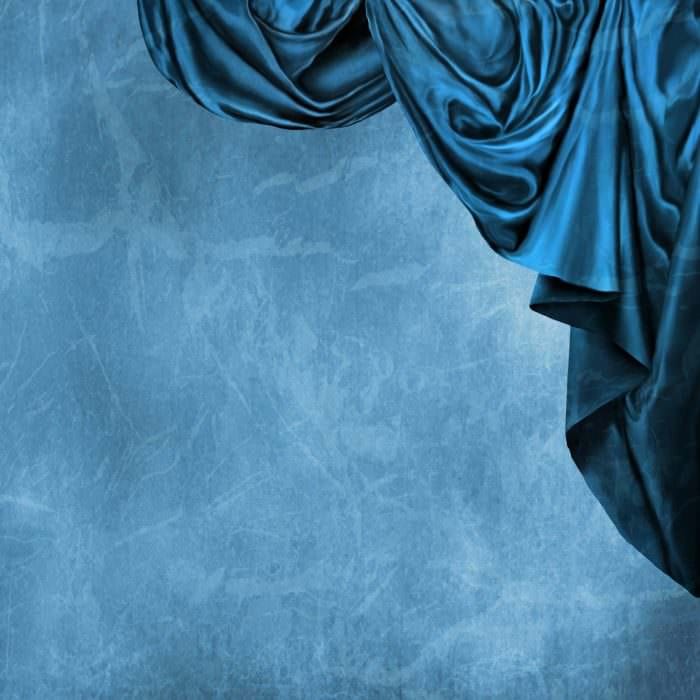 Silk curtains look luxurious and romantic but bear in mind they are high maintenance, delicate and often pricey. Silk is susceptible to fading in sunlight over time and are usually dry clean only so this curtain fabric is probably not best suited for families with young children or pets as it may mean you will be spending a lot of time and money at your local dry cleaners. Faux silk curtains are a good alternative as they are more durable and can often be washed in your washing machine.
WOOL Curtains, insulating and currently on-trend
Wool curtains have enjoyed a renewed popularity over the last decade or so and is a fantastically warm and insulating natural fabric. Of course it lends itself well to tartan and herringbone patterns but is equally versatile and can adapt itself to all kinds of looks. Great for a snug, traditional feel and wool is soft and luxurious to touch but it does of course require dry cleaning and is susceptible to fading in the sunlight and can attract moths.
VOILE Curtains – let in the light for an airy feeling home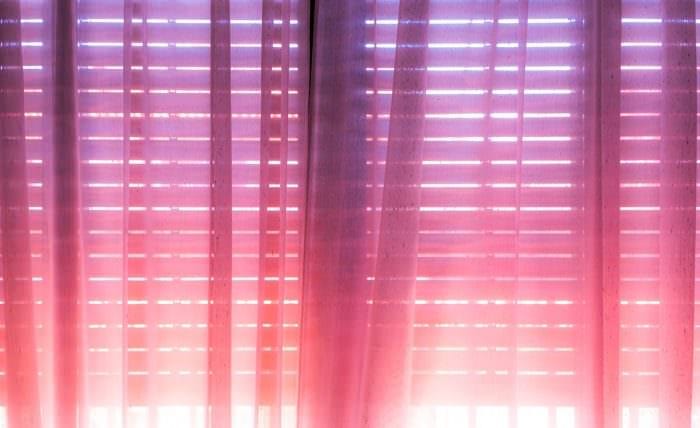 Voile is a French word that translates in English as 'veil'. A lightweight, sheer fabric, Voile can be used when you want lots of light to penetrate through and is often used well in informal rooms. On the other hand, if you are wanting privacy, warmth and formality from a curtain then Voile fabric certainly isn't the best option. However, on the plus side Voile is budget friendly and machine washable with a wide choice of sheer plains and patterns to choose from.
VELVET Curtains, sumptuous and rich
Velvet exudes a sumptuous richness and warmth unlike many other fabrics. Being a heavyweight material the thick dense fibres have fantastic insulating properties so if your windows are old and draughty then velvet curtains will help keep your room toasty and warm. Giving off a regal feel this fabric is often used in more traditional rooms. However, when it comes to practicality velvet curtains can fall short. They are prone to accumulating dust so expect to give them a regular clean with your vacuum to keep them looking in tip top condition. Requiring specialist cleaning treatments and often a deep wallet, velvet curtains aren't for everyone but can look absolutely spectacular.
We hope we have given you some insight into the different types of curtain fabric and the pros and cons of each, and that the idea of buying some new curtains isn't quite as overwhelming. Good luck and happy curtain buying.
FABRIC PATTERNS
Plain, stripy, floral, spotty the list goes on and on. Our top tip is to consider the style of the room and whether you want the curtains to make a real statement or blend in with the look of the room. It's important to ensure the colour complements the rest of the room or they will stick out like a sore thumb rather than enhancing the look and style of the room. If you have statement three-piece sofa or carpet it may be that the curtains are best kept a plain pattern so as not to distract from your bold statement furniture.
At the end of the day though, it's a very subjective matter, and contrasting colours and patterns can and do work when the design is right.
Try differed swatches and visualise what your new windows will look like with different fabrics and patterns – one this is certain though, your new Coral windows deserve the best curtains, so make sure you make the most of them!
Categories: Uncategorized